When I gave birth to a daughter, our family faced a shortage of money, which was felt more and more acutely. You had to buy an expensive mix, diapers, and more. My husband's salary was sorely lacking, so I tried to find at least some kind of income.
About one and a half years I was engaged in writing articles to order. It was convenient – the child is supervised; you can write at any convenient time. But I had to think about a steady, steady income.
I did not want to return to my previous work – they paid little, but they demanded a lot. To my luck, I got a good office job with a decent salary.
My mother agreed to help and sat with the child when my husband and I worked.
But still it was very difficult to manage the work, the overly mobile child and household chores. Moreover, I am a person who is not accustomed to do half the work, I had to have time to do everything – prepare tasty food, clean and tidy the house, smooth the laundry, do everything at work and so on.
My time saving secrets

Very soon, I began to tire of such a wild rhythm. And I decided to put some order in my affairs. First of all, I:
1. I bought a slow cooker.
Although I have always been an ardent opponent of such miracle inventions, but at one point I realized that it was the slow cooker that I needed. And it did not lose! Saving time there.
For example, you can put the products, turn on the desired mode and do some business: take a walk with your child, tidy up or just relax. No need to constantly run to the stove, stir, make sure that the dish does not burn and does not run away.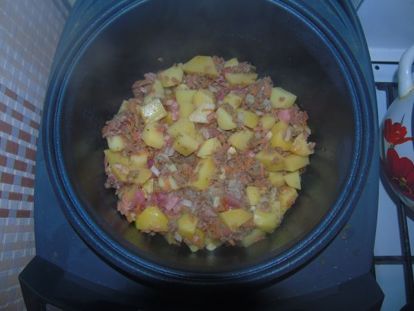 2. I told myself that a small child and cleanliness are incompatible.

By this I in no way urge to abandon cleaning and live in the mud. I simply accepted the fact that there would be no perfect order in our apartment for a long time and stopped doing general cleaning every day.
3. Began to buy more products .
I started to buy food for at least a half to two weeks in order not to constantly run to the store and not waste precious time.
In addition, you can plan a menu in advance a couple of days in advance, knowing what foods are in the fridge.
4. Began to prepare for the future.
For example, I often cook semi-finished products – dumplings (ordinary and lazy), dumplings, cutlets for several days in advance. For a long time, of course, we do not store them, but for a week they can definitely lie in the freezer, saving me from additional cooking.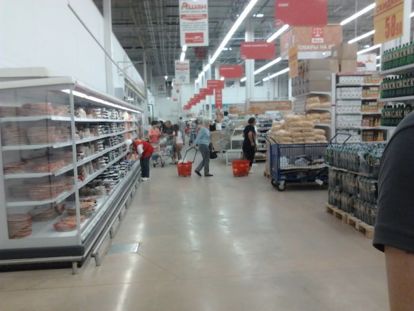 5. I teach my daughter to do housework.
Many complain that the kids do not give to engage in cleaning, ironing and cooking. And we with the two-year-old daughter try to do everything together. For example, when I wash the floor, I give her a little cloth and a bucket to help me, or when I cook something — I give a spoon, a bowl and a saucepan — and she is interested, and no one distracts me from my work.
These are my main secrets of saving time and effort. It would be interesting to listen to how you combine work, children and household chores – suddenly I find out something new and apply it in practice.