Two years ago I became a mother. My husband and I had a long-awaited daughter. And so, we did not have time to issue all the documents so that the baby became the official citizen of our country, as I was asked in the clinic a provocative question about the kindergarten.
Rather, at the next scheduled examination, our pediatrician asked if we had applied to the kindergarten. I was very surprised, because the baby at that time was not even a year old. I thought that we still have so much time!
I just laughed, but in vain. It turns out that the sooner you file your application, the better. It is even better if you apply to several kindergartens at once, and then choose if the queue will suit you.
Do not think, I have not lagged behind life, I just did not think that it is possible right from the birth of a child to write an application for a queue in the kindergarten!
Tips from other moms
I often walk with my daughter on the street, around our house. There I meet with other moms. When my daughter was one and a half years old, I decided to find out from them when they filed applications and which kindergarten they chose.
It turns out that many of them applied immediately after the birth of the baby, as the pediatrician advised us. I realized that it was time for us to pay a visit to kindergarten, otherwise we risk sitting up to school at home. Just what kind of garden to choose?
Many moms chose kindergartens that are closer to home, and they advised me to do the same. Moreover, some of me said that they had written applications at once in three kindergartens. Do you know why? But because it is not a fact that in 2 years there will be a place for their child in this kindergarten!
How do I choose a garden
1. I would really like to have a garden nearby. And either close to home, which will be more convenient, or close to my work or to the work of my husband.
2. I would very, very much like to have developmental activities and games in kindergarten. And also, after reading about different age groups, I want my daughter to visit the group only with children of the same age.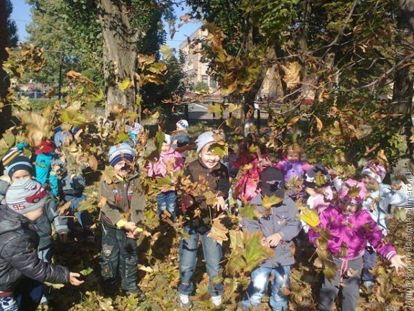 3. I learned that there are kindergartens with a pool and dance groups. Also a good option for our child, only for finance is not yet clear. Probably a little expensive.
In the end, I decided to write a statement in one of the three nearest kindergartens, because my husband brought only one weighty argument at the family council. He said that all the bells and whistles in the kindergarten will not be important if there is a bad teacher.
But the truth is, the main thing is that educators should be good. And I, having found out in the courtyard of my mummies what gardens are famous for kind and responsive educators, have already written a statement there.
How did you choose a kindergarten for your children? What did you pay attention to?