I believe that education is a very important component in our life. According to the child, we can determine how he is raised and how he can behave. But no matter how educate and explain to the child, he will still follow the example of the parents. So you need to look after yourself and your actions.
Education by example
You need to educate yourself, the children still take their cue from their parents. I agree a little with this phrase, but still you can't deal only with yourself. As for me, understanding and harmony should reign in the family. Everyone needs to follow the rules that you set for yourself. If I forbid eating in bed, then I myself should not do this. And then it turns out stupid: I prohibit everything, but allow myself.
If we are talking about my own example, then I must show myself to the children from the best side. I love to read, for example. And the children, seeing me with a book, themselves are drawn to a bookshelf with children's literature. I think it's better to hold a smart book in your hands than a cigarette.
My husband and I have no bad habits. We do not smoke and do not drink. You can drink, for example, beer in the heat or wine on the mood. But we never allow ourselves to drink alcohol in the presence of children. The only exceptions are holidays and the arrival of guests.
I just always thought that children start smoking and drinking in those families where parents do it. I am absolutely not against smoking or drinking alcohol. But, you see, everything should be in moderation and appropriate. Besides, I really would not want my children to have bad habits.
I also believe that education by example gives a lot. The kid always perceives his parents as authority. So, as parents behave, so you need to do and crumbs. Therefore, we lead a healthy lifestyle, we try to do exercises in the morning, and during the day we physically load ourselves.
Real man – what is he?
In my understanding, a real man should have a lot of virtues, according to which he is considered courageous. Different life situations and circumstances show us how a man is assembled. I believe that this man is inherent:
1. Ability to be friends.
Friendship in our lives plays an important role. After all, apart from parents and relatives, there must be other close people. You can not only relax or have fun with them, but also talk about life, ask for advice.
It seems to me that true friends should always be there, and in sorrow and in joy, as they say. And what a real friend will rejoice with you, and during the disaster to refuse to meet?
This is what I always tell my children. It is difficult to explain the crumbs, which includes the concept of true friendship. But I am talking about the fact that you always need to share with your loved ones, forget resentment and remember joyful moments. Learning to be friends you need from childhood. It is from this early age that you need to open yourself up to others and listen to your friends.
2. Ability to support.
I consider my husband a real man on whom you can fully rely. He shouldered a lot and decided on his own. He decided to attend the birth.
It may seem ridiculous to some, or I worship him greatly, but I needed his support. But some are afraid of childbirth, afraid to attend them!
He also decided to start a repair, and made it in order to prepare me a surprise. And in general, our life is like this: I set the conditions, he fulfills them. That's how we live.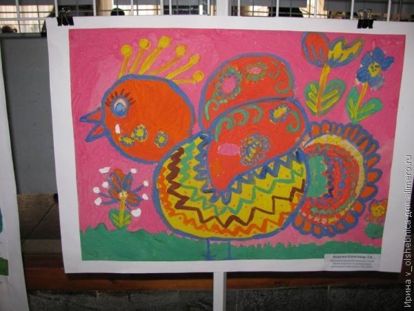 3. The ability to support.
Naturally, this quality should be in every person! But it seems to me that men somehow need to be more aware that support is required of them! Of course, this is not least related to the material side. In my opinion, a man should be able to earn money, it is always welcomed and welcomed.
Some, in addition to their official work, manage to find a side job. After all, they, as head of the family, must feed and fully provide for their children and wife. I believe that all family members should feel behind him, like a stone wall.
What do you think, what qualities a real man should have?