The regime, which inevitably leads to a routine, was one of the first unpleasant changes in my life after the birth of my daughter. Every day begins the same way: cooking, washing, feasible cleaning, walking around the clock, lunch, sleeping …
But, when the planned did not fit into the schedule, for example, someone became ill or the weather canceled the walk, everything flew upside down. At such moments I learned to appreciate the daily routine.
I realized that the schedule of the day helps a lot to have time and keep calm, and besides, make the child a little more predictable behavior. It's just that sometimes the regime also needs to rest, but not more than two days a week, and even better, only one.
Sleeping and eating at the same time – appetite training
When a child is very small – up to two years, the same daily routine helps to learn how to eat and sleep without problems. Regardless of age, if a person wakes up and has breakfast at the same time, he has appetite and the most valuable meal, the morning one, is eaten with pleasure by this moment.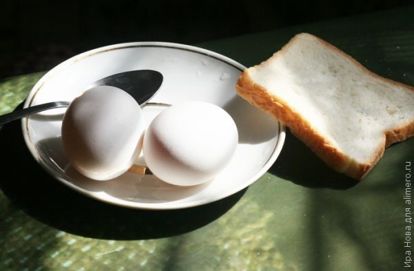 If a child has already developed such a regime before school, it is wonderful, less worries in preparing a preschooler for a new stage of life. In order for the child to have time to thoroughly rest during the night, it is important to lay him at the same time. Psychologists advise before going to bed to organize various rituals: bathing, reading bedtime stories, warm milk.
I occasionally used sea salt for swimming: it relaxes. Then you can do a light massage with baby oil. After a particularly hectic evening, warm milk and honey were added to these two secrets. But in order for all these procedures to become real rituals, it is necessary to repeat them every day. Sea salt, of course, does not need to pour into the tub every evening, well, and milk can be replaced kefirchik, for example.
Bedtime rituals have a striking effect! They start working with us somewhere after 4–5 days of repetitions: the baby falls asleep literally within 5–10 minutes. I can finally do something for myself: watch an adult movie, make up my nails …
Large schedule can be recorded
When my daughter was 5 years old, we began to actively prepare for school. Before the preparatory class, every morning, but then, honestly, I confessed, I realized that I had overloaded the baby. She began to tire quickly and simply did not want to do anything.
Then I had to come up with new types of classes and not insist if the desire to practice was lost, even if it happened 10 minutes after the start of the lesson. But the main thing in these classes was to start at the same time.
Later in the schedule of the day, we included some more items: self-dressing and undressing, putting things in order in toys before going to the bathroom.
When the routine becomes large, rare preschoolers are able to remember what to do when. Mom's reminders can not do. But it tires me to remind every day the same thing.
Somehow I found good advice: to make a list of things with colorful pictures (if the child is not reading yet) or in the form of short sentences (if he is already a reader). You can use the one and the other.
The list should be hung in a prominent place in the nursery. And it really works. But as it turned out, does not solve the problem forever. After some time, my daughter stopped paying attention to the schedule. At the same time, she remembered and did some things without further ado, and some did not fit in her head.
And you set the mode for the child? What methods do you use?