My daughter is 6 years old. Sometimes it seems to me that she is already quite adult. Able to read, use the microwave, wash themselves. And she talks on adult topics, making the right conclusions.
But still she is still a child. She loves when they play with her, indulge, read fairy tales to her. Unfortunately, I can not be every minute next to the baby. I work, and she goes to the kindergarten.
When we spend time together, I try to do everything to make my daughter feel my love. I want to tell you, dear readers Alimero, how I do it.
I love you to the moon
Every night before bedtime, I read the baby a fairy tale. Then we turn off the light and lie in the dark together: chatting about how the day passed in the kindergarten, making plans and fantasizing.
Every evening I tell my daughter that I love her. And she certainly says that she loves me more. Then we agree that our love is the same, and we fall asleep.
I try to show my love every minute. Even if my daughter is guilty of something, I, punishing her, say the following phrase: I love you, but today you did a bad thing. I never allow myself to say You are a bad girl or I don't need such a daughter.
Spending time together
Every day I try to set aside at least half an hour to play with a child. For kids, joint leisure is also a manifestation of love. I attract my daughter to my adult affairs. It incredibly brings together.
Together we cook the soup (the daughter is happy to cut the vegetables), bake cookies (this is the favorite fun of all the kids), set the table. If I don't need my daughter's help, she loves to sit together, at the kitchen table, with coloring books or a children's laptop.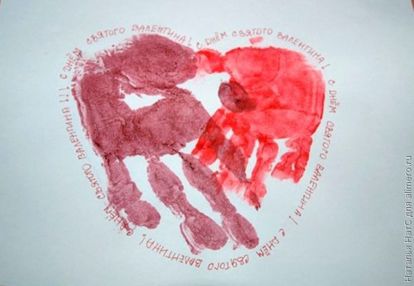 I never compare it with other children. There was a period when she often said that Milana (her cousin) was better than her. To such conclusions I always answer that for every mother her child is the best.
If I give promises to my daughter, I always try to fulfill them. If the situation is not as desired, we are always looking for a compromise.
Once I heard the following phrase: A child who is given a lot of love in the future will begin to radiate love. And a child who lacked love will eventually reflect this in his character. I agree with this phrase, and you?
How do you show love to your children?