How often do you happen to be confronted by the fact that your children slander each other? I have to face it every day. For some time this has been bothering me. I thought that this problem should be eradicated at the initial stage.
Probably, sniffing is inherent in families in which 2 and more children grow up. Although children can snitch and friends in kindergarten and at school.
Who are siblings? These are the children who run to adults for solving their problems, transferring their problems to them. Instead of solving their children's conflicts on their own, they choose a strategy. Complaining mom, she will settle everything.
For example, at 3-4 years old my children ran to me with the problem that Petya, from a neighboring entrance, took the car from them. They snitched at Petya, I went to understand, the children got the resolution of the conflict with my hands. When I was 5 years old, they started complaining about each other, and again I tried to find a middle ground in solving problems, but when a child at 10 years old complains that someone took something from him at school, this is a problem.
On the one hand, it's good that the son doesn't hide anything from me, but on the other hand, I cannot solve all his problems at school, but he himself does not solve them, he is waiting for my reaction and help. But this is wrong when the mother of a 10-year-old son, at the first call, runs to school and scolds his neighbor's son on the desk for a broken pencil.
So the root of the problem – I, rather, my hyper care. When I understood this, I had to reconsider my attitude towards children.
My difficult decisions
The first thing I did was arrange disassembly within the family. Having gathered everyone on the carpet of meetings, I tried to convey to the children that teasing was not the way out. You can tell your mother about what is happening around you, but you can not tease to solve their problems.
There is a side to be strictly understood. Any child should share with his parents about how he spent the day in the garden or school, with whom he communicated, what actions he did. This is a good standard of behavior, which in the future will only unite parents and children, having built a bridge of trust.
But to run in a mom or dad with tears or cries for help in a harmless situation that can be solved by yourself, or to slander on brothers or sisters specifically is unacceptable. Thus, the child signs his impotence and waits for the resolution of the conflict with the hands of adults.
After talking seriously with my children, I promised myself not to run to them at the first call. Let them learn to solve their problems on their own.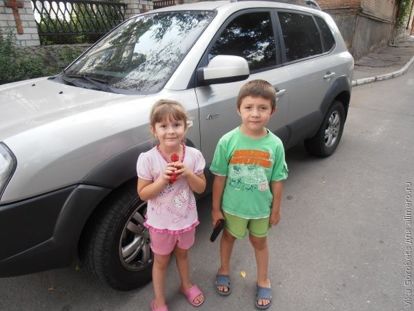 I will never refuse advice, but I do not want my children to grow up infantile and helpless. But snitching is not good!
Have you encountered such a problem in your families? How did you solve it?