Why did my child start worrying in his sleep? Why did the kid stop talking? Such questions can always be found on the forums and blogs moms.
If the baby suddenly changes its behavior, becomes irritable, nervous, and at the same time he is physically healthy, the root of the problems must be sought in the family. It is the psychological climate within each individual cell of society that plays a fundamental role in the proper development and formation of the child's personality. And if there are unresolved conflicts in the family, constant showdowns, scandals, or worse, physical violence, the child suffers first and foremost. This is not about one-time quarrels, without which more than one family cannot do, but about protracted painful processes for the family.
Psychologists say that the baby can always be seen in what family he grew up – in love, care and kindness or quarrels, showdown and anger. And let the child still not be able to speak, but his eyes will say more eloquently than words. For a small person, the family is a stronghold of peace, security and kindness. Constant clarification of the relationship between parents leads to a loss of a sense of security, anxiety acquisition and mental depression. When a child becomes a witness to an open conflict, he simply does not know how to react, cannot understand why a quarrel occurs, perceives it as his own fault.
It happens so that the parents, although they do not find a common language, are in a constant internecine war, but they try to hide it from their children, not showing by their appearance that they dislike each other. From the point of view of parents, if a child does not hear scandals at heightened tones, then they do not harm him. However, this statement is not entirely correct. Children on an inexplicable emotional level feel the mood of adults. And even if you had a fight in the next room, not having solved the problem, remained offended, and went into the nursery with smiling faces, this does not mean that the baby will not feel anything. It would be much more correct to find out the relationship to the end, come to a mutual decision and remove the heavy burden from the heart. After that, with a positive attitude to hug your child.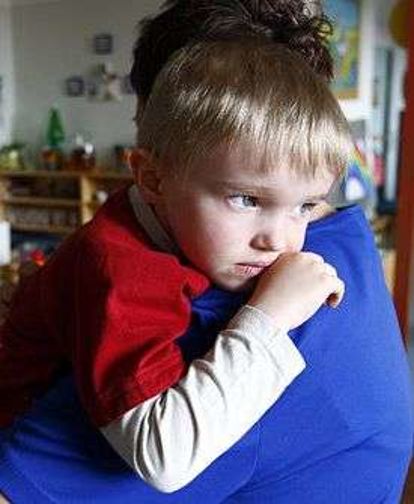 The situation is even worse when parents take out their bad mood and resentment on the child. Break down and shout at him for any reason. The baby simply does not understand why mom got angry at him for no reason, or dad grunted something nervously. There are parents who tell the kid in colors, everything that they think about their offender. The kid loves both parents equally and simply cannot break in half and understand why mom says bad words about dad. For a child, this is the collapse of all the usual life. This can lead to uncertainty in adulthood, loss of stability and underestimation of self-esteem.
The child's psyche is not yet able to withstand such a burden and may fail in the form of nervous disorders and fears. The child may have signs of depression, bad mood, anxiety, depression. The baby cannot share his feelings, cry his girlfriend in a vest or find another way out for negative emotions. As a result, the negative results in various diseases, obsessive movements, inappropriate behavior, attention disorder. The kid becomes indecisive, closes, projects the manner of behavior of parents on their own adult life.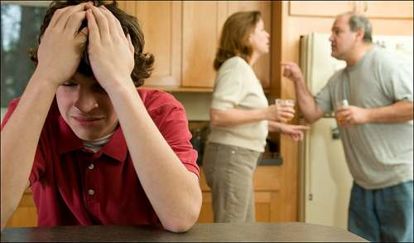 Children at any age are very hard to quarrel between mom and dad. It is especially difficult for adolescents, who bear the brunt of hormonal adjustment on their shoulders and need a powerful rear and support from both parents.
Of course, no family can create sterile conditions, sooner or later quarrels occur among even the most loving and understanding couples. However, if the conflict is correctly and promptly resolved, then it can even become a positive example for the child. It is about the compromise that parents find, reconciliation and the expression of warm emotions after a quarrel. Such a situation can teach a child in the future to properly resolve complex conflicts in his life.