By the word education, we usually mean raising children. However, children, in turn, are also strong in pedagogy, and they bring us up as parents.
Appearing in our life, kids turn our way of life upside down. They do not care about your biorhythms or the tendency to owls and larks. The needs of babies do not depend on the wishes of the parents to sleep, eat or read a book.
So, with the advent of the child, be prepared for the fact that you may have to forget about continuous night sleep for at least six months or a year and plan your day depending on the time of feeding.
I do not think that before the decree, one of the women was walking daily in the fresh air for several hours. Rush from the subway to the place of work does not count.
Nutrition


Breastfeeding requires many moms to follow a certain diet. I can not say about the calorie content, but in terms of usefulness, it is certainly better than office snacks in a hurry.
It is believed that nursing women should eat healthy cereals, drink plenty of fluids, use only high-quality and proven food, and take medicine with caution.
With age, the child joins the common table. In connection with this, many parents are reviewing their diet – they are trying to increase the amount of healthy food on the table by eliminating harmful mayonnaise, convenience foods and sugary carbonated drinks. And not only the child benefits from this, but also the liver of adults.
Children teach us to enjoy simple things and events – a bright sun, a fluffy kitten, a successful drawing, a flat figure of sand. The day before yesterday, my daughter and I discovered the first dandelion this year not far from home – there was no limit to our delight, now we go every day and check its availability. To be honest, I could have such joy before the decree except from buying a new skirt.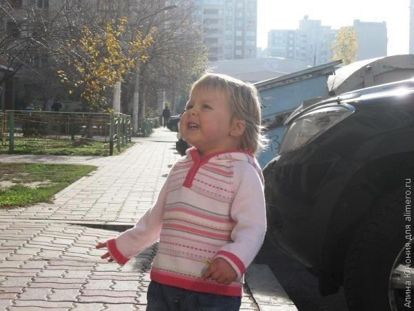 We feed the neighbors kittens and rejoice that we met them on the way home. We laugh when an unusually shaped soap bubble is produced. We quietly watch kissing pigeons and sparrows swimming in puddles. Children make us notice something that we would not even pay attention to before.
What kind of manicure can we talk about when you need to build ten sand turtles? Hide away white suede shoes, for they and the playground are incompatible. How long have you jumped on a trampoline (and children under three, by the way, should be accompanied by adults, which mothers often use)? Have you ever been to the pool with balls?
Each child has a period of questions that is usually expected, and at the same time parents are afraid. Be prepared for the fact that many of them can put you in a stupor and excuses like and you yourself think, but what do you think ?, because such is the nature of things you will not get off.
Why does a worm breathe underwater? Where is my blood coming from? Why are there no cats without claws? Why are the tears salty? What, I never grow up like you? – such questions for the day the average parent hears at least a hundred.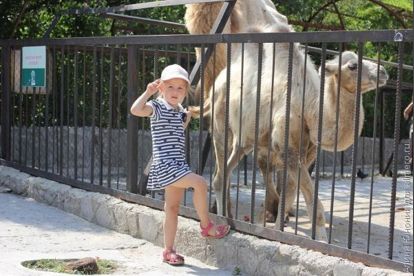 At first, the child is satisfied with the answer in the form of a single sentence, but after a while you will receive a dozen more leading questions in your answer. As practice has shown, children love unfamiliar and scientific word terms. Probably, it seems to them that in this way they seemed to be equated with adults, or something.
For example, if her daughter used to guess that her food falls into the stomach, then she did not know anything more about the journey of food in the body. Then she proudly told that she has a stomach, then it became known that there is gastric juice in this stomach, by means of which food is digested.
Then there were tears due to the fact that the child, in the priest, I'm sorry, the hole. Even the promulgation of the fact that all children in a group and even parents are similarly arranged did not help. In general, the body of the child every day acquires new facts.
Children, in any case small, are relatively disinterested. It is already at preschool age that they possess a complete set of manipulating means – puffing up of lips, ostentatious weeping, insults, suppressed good behavior in order to achieve the desired.
This does not mean that preschoolers love their parents less or that their feelings are self-serving, no. Just for now it's the easiest and, as it seems to them, the only way to get what they want or to pay attention to themselves.
Love is an immense concept, but at the same time very fragile. In no case can not show the baby that this feeling should be earned. And we do not even suspect that we are doing this, when we say, that you will not remove toys, I will stop loving you. That is, the baby believes that in order to be loved, he needs to do something.
What is fundamentally wrong – the only thing a child needs to do is to be born. This is the only condition for loving and being surrounded by the unconditional love of parents. That is why do not be shy about your feelings, learn from the children of impartiality, sincerity, thoughtlessness in expressing feelings.
Children change us, many parents become softer, more loyal, sentimental, more vulnerable. Someone after the appearance of the child changes the scale of values ​​and priorities.
By the way, Peter I was engraved on the ring with the phrase I Am to the rank of students and students I demand, which means I am always ready to learn and will be grateful to anyone who will teach me something useful. It seems to me that we are constantly learning, we are constantly being educated as well as the issues of raising children.
And how do you raise children?