I first encountered a mosquito attack a few years ago. In our city began the invasion of mosquitoes. And continued to the sea. Then we realized that we were completely powerless in front of this problem.
Arriving at sea, we first bought a huge amount of mosquito repellent. As usual, everyone sprinkled, smeared everything, all plugged into the outlet.
In the morning I found two snotty children covered with red spots. Allergy! Of course, I stuffed them with antihistamines, but this did not solve the problem. Mosquitoes have not disappeared anywhere!
If my husband and I could endure somehow, then the children were all itching and crying. It was even becoming like torture. I myself was like an irritated mosquito — I didn't know whom to bite with anger anymore.
After 2 days I already wanted to collect things, because the rest was like a struggle for survival. But a neighbor, a completely foreign woman who rented a room opposite, helped.
As it turned out, she does not use all the newfangled mosquito repellents, she uses folk.
Here are some tips that she pleased me. Many thanks to her!
1. Lavender oil (can be replaced with lemon balm, eucalyptus oil). This oil is much cheaper than any spray or mosquito cream. But if you anoint them with an entrance, windows or curtains on the doors, the oil turns into a powerful defense. Stop control for mosquitoes!
The only disadvantage of such a means is individual intolerance. I, for example, cannot stand the oil of lavender, but I really like the lemon balm. In addition, it very well soothes the nerves and normalizes sleep. I remember as soon as we smeared the doors with oil, the children fell asleep as ever, hard!
These oils can lubricate clothes if you go for a night walk.
2 Another great tool for us adults. I checked on myself and on my husband. It was not always possible for us to smear with pure oil, as we all spent on the door. But we did A wonderful cocktail of shampoo, vinegar and aromatic oil.
The mixture is beautiful – no mosquito will stick. If you think that you will scare people away – do not worry, there will be no bright aroma. We calmly plastered the exposed parts of the body and boldly walked to the night sea.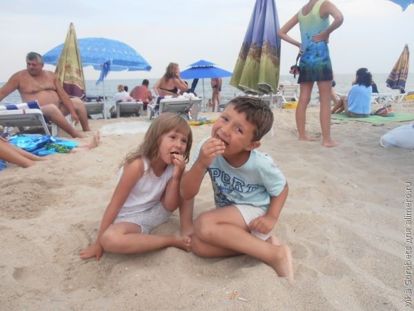 Now these funds entered our lives for a long time. There is always a jar of oil at home. The mosquito season is just beginning, in our town house it always smells of eucalyptus, melissa or oranges. By the way, aroma sticks can also serve as excellent mosquito repellents!
And how do you fight this nasty insects?