Five years ago, I absolutely accidentally got on refresher courses. Moreover, not even in their specialty, but apparently, the stars were formed this way. In these courses, I first heard about fairy tale therapy, and I really liked the idea.
Of course, I did not become a fairy tale therapist, but sometimes this psychological theory helps me to understand what happens to the mental state of my child.
What is fairytale therapy and why is it needed?
In psychotherapy, the direction of fairy-tale therapy is applied not only to children, but also to adults. The main task of the psychotherapist is to simulate a situation based on a fairy tale or a fictitious story reflecting a client's psychological problem.
There are several options for psychotherapy: reading an already existing fairy tale, writing one's own, but most importantly in that and in another case is its analysis.
It would seem, why is it necessary? I would say that the wise saying learns from the mistakes of others, and the stupid – from its own, is the most suitable for fairy-tale therapy. It is with the help of a fairy tale that you can look at the problem from the side, with someone else's eyes, or model a way out of the current life situation.
How psychologists look at fairy tale therapy



It seems that there is such a thing: to tell a child a fairy tale? After all, everyone understands that in a fairy tale, in any case, there is an instructive moment, morality, so to speak. But each fairy tale also has a sacred meaning.
Do you know how psychologists are dismantling the fairy tale we are used to About the hen Ryaba? It turns out that the golden egg is a symbol of evil (as our ancestors thought). Grandma and Grandpa cannot break it, and this is good, which means that evil will not come to them. Not knowing this, they begin to peel at him that there are forces, and the mouse as a result helps them. In the end – the egg is broken, evil is approaching, but the chicken saves the situation, having demolished a simple egg. How do you like a fairy tale? This thriller, and mystical!
Fairy tale therapy in everyday life
But how to apply the fairy tale in everyday life so that it becomes useful? A fairy tale helps many parents find out what is on their children's heart. To do this, you just need to help the child tell his own story, observe which character the child chooses, which plot twist, and what evil forces the main character will have to fight.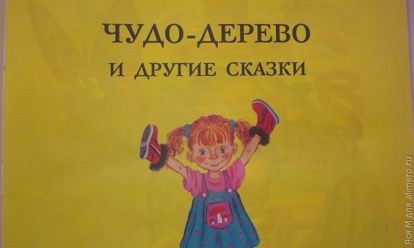 For example, my eldest daughter is passionate about Winx dolls. All her friends wanted to be the main character – Bloom, and my daughter wanted to be … Tekna is a secondary character, in my opinion, a character. Why? At first, I decided that my daughter just did not want to be like everyone else, but then, after watching, I realized that my daughter, being a leader in the kindergarten group, was simply tired of this role. Responsibility pressed on her, she was afraid to become worse, afraid to disappoint teachers and parents.
My daughter and I tried to invent a continuation of the Winx story, where Bloom is mistaken, and Tekna helps the main character to cope with all sorts of difficulties. That is, they modeled a situation where the leader is mistaken, but no one scolds him for it, on the contrary, help comes. On the other hand, in our fairy tale, any person can become a leader in a certain situation, and then easily fade into the background.
Of course, it is not easy to cope with some severe psychological trauma in everyday life, it is better to turn to a professional. But a little better to get to know your child and to understand his mental state of fairy tale therapy, in my opinion, helps.