To make the child obedient, they sometimes try to frighten him with the villains from fairy tales. The most terrible are Baba-Yaga and Koschey the Immortal with Barmaley.
Scared me scared by my mother as a child, and then I began to tell my children terrible stories about a terrible grandmother and an immortal bone man. Then they were joined by Leshy, Kikimora and Water.
But I didn't want these characters to instill horror in my children. I just wanted to diversify their perception of life with fabulous characters.
Children from an early age should distinguish between Good and Evil, where Truth, and where Krivda.
Today, my children know horror stories more than I do, because, it helps television, CDs, new toys. Take, for example, Monster High, is it not a horror story?
I remember, I recently told my little son that Baba Yaga is a fantastic character who takes the spoiled children to his hut and shoves them in his stove, so that he can eat at the disobedient children. But she can confuse and pick up an obedient child who recently dabbled.
Koschei from fairy tales is not better than Baba Yaga. He also kidnaps, but he likes to kidnap girls. Therefore, the horror story about Koshchei is more suitable for girls. My daughter was delighted with the main villain and even knew where his death was.
Children believe and fear these fairy tale characters at about 3-4 years. At this time, children have a highly developed imagination. The main thing is not to overdo it with horror stories. Otherwise, your child will be afraid of everything.
Without fear in the heart.
But there are children who are not afraid of anything at all. And you will not be afraid of fabulous characters. Fearless children become the fault of their parents, since they never give the child a reason to be afraid of something. And this is very bad!
Such a character trait does not entail anything good. Since the child is not afraid of anything, he will not worry about others. He will be indifferent.
Fearless children usually grow up from dysfunctional families in which fear is replaced by a desire to survive. They are not afraid of Baba Yaga, when the family cries, swearing, alcoholism and hunger.
Do not cross the line!
But you can not intimidate children to such an extent that they were shaking with fear and crying.
The kids are afraid of the darkness to start from the horror stories that their parents tell them. They think that Baba Yaga can jump out in the dark and pick them up.
Therefore, children are asked to leave the light on or sit with them until they fall asleep. And some remain fear of the dark for a long time. As adults, they continue to be afraid to be alone in the dark.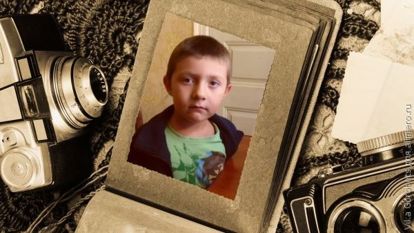 You can not break the children of faith in fairy tales.
Because children, while still young, learn to empathize with the weak and helpless. If they are not allowed to believe in fairy tales, then they will grow indifferent to everything around them.
It is not at all necessary to make good characters from Baba Yaga and Koshchei the Immortal. Otherwise, the child's representation of good and evil is confused. Faith in fairy-tale characters takes place in children by about 5 years.
Let horror stories not become a decisive factor in raising children, but simply diversify the imagination of your child. After all, even the most terrible story can be told with laughter and humor. Do not frighten children, let them believe in a fairy tale!
Do you tell fairy tales to your children? Do they believe in miracles?