Already almost the middle of June, and, unfortunately, there was no heat as it was. Well, at least with us. It is very difficult to predict the weather, especially for the month ahead, and you want to plan your vacation in advance, especially if you have to have a rest with children.
But still, we hope that in the near future, the summer will fully enter into its rights, and you can safely go closer to the south, to the sea, to the sun, to the beach.
If this experience, we are talking about rest with small children, is a novelty for you, then I will gladly share my thoughts and conclusions on this matter.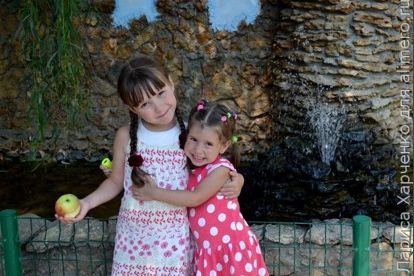 Where did we start
For the first time our eldest daughter hit the sea at the age of two. On the one hand, I then thought it was a bit early, but on the other, all the doctors together and in chorus advised her to breathe in the sea air, since the child was very painful.
The younger daughter also celebrated her second birthday on the seashore – they are both my summer ones. We went again with the same goal – to improve our girls. And so for several years in a row … The most important rule in this case is to drive regularly and thoroughly.
Length of stay at sea
The point is that if you plan to go to the sea for a week, then do it better without small children, because in this way you can only harm their health.
The fact is that at least a week it will take a small organism to adapt to the new climatic conditions for it – only then it will be able to absorb something useful from the sea air and salt water.
And if a child, having barely acclimatized in the south, immediately enters its native latitudes, then his body may react negatively to such dramatic changes and his protective functions, as a rule, weaken.
That is why it is often the case that after returning from the south, children begin to snot and cough. Therefore, we always plan to go to the sea for at least a couple of weeks, or even three.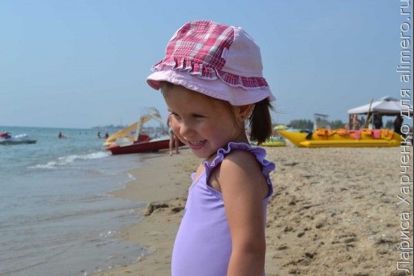 Determination with resting place
And in order to make your vacation and the rest of your children as comfortable as possible, you need to prepare very carefully for it. It is not only about taking with you all the most (.) Necessary, but also that the place where you arrive, does not give you any unpleasant surprises.
This is how, through trial and error, we finally decided on the most comfortable place for our family to stay and now from year to year we go to the same holiday home, where prices, conditions, meals (for me, as for mom, this is very important) sea, beach and infrastructure. Why take a chance and look for something new?
These are, perhaps, the most important points that should be considered when planning a holiday with children, in order to make it full, enjoyable and as useful as possible!
Dear readers, are you planning this summer holiday with the children?