A very unpleasant incident happened recently with my girlfriend. She and her daughter, who at that time were 2 years and 3 months old, were visiting a neighbor on the vestibule. Their neighbor is an elderly woman who already has serious heart problems. And, of course, she drank heart pills. Grandmother has no grandchildren, so she was not used to hiding anything.
Visiting a neighbor
It is not difficult to guess that the curious eye of the child fell on these pills. And even two adults did not have time to recover, as one was chewed. And do not rush to condemn her mother! She knows that the pills at home are inaccessible to the child – and she relaxed at a party.
And the girl is very nimble. I have not yet seen children like her, although, take my word for it, I know a lot of them. From it, as they say, you can not lower your eyes. She is very curious, so she will get what she needs in any way and will definitely taste it. Moreover, she does it with lightning speed.
It's good that they noticed her desire to eat and took the pills, but it's scary to even imagine what would have happened. BUT, one tablet still got into the children's body. And since she was alone, her mother, hoping for a miracle, wanted to do without a hospital.
But, after thinking for 5 minutes and presenting what pills a grandmother can drink, which is assigned to heart surgery, she dialed the emergency number. And she was not mistaken, because they were immediately taken to the department to wash the stomach, and after this procedure, the child was taken to intensive care.
In resuscitation she lay for two days. I do not know what she was pricked, but, apparently, everything is in a row, because the lists of medicines were considerable. She was told that this dosage was enough for the child to die, because the drug is very strong.
Then they were transferred to the pediatric department, but on the same day they were allowed to go home until the next round. The danger has passed! I can not even imagine what my girlfriend experienced during these 2 days.
Play with Naphthyzin
And so, just the other day, a similar situation happened to another friend. The baby was played with a box in which Naphthyzin (vasoconstrictor nasal drops) was located. Mom did not see the girl open them, but in the afternoon she felt very badly.
She turned slightly pale and went to bed all the time, but there was no temperature. The condition was similar to the increase in acetone, but my mother decided not to go to the hospital yet, but try to get the baby drunk at home. What was her surprise when the test showed the complete absence of acetone in the urine.
And the child became worse every minute – she refused to even stand on her feet. They went to the hospital. The girl had a fever of 36. They were also placed in intensive care, saying that she had poisoned herself with Naphthyzinum. But when she returned home, her friend made sure that the child did not even open a drop.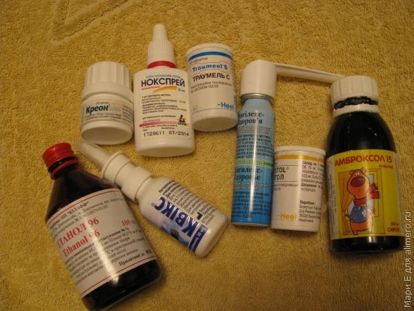 Doctors stood their ground – drug poisoning. What poisoned the child was not clear, because she did not touch any pills. The only thing that a girlfriend is sinning is washing powder. In the morning when the child was pouring powder into the machine from the glass, which stands in the bathroom. Maybe my daughter decided to try this powder.
She poisoned with drugs or not – the question remains. But the conclusion suggests itself for itself – hide the pills so that children under no circumstances can reach them. My box of pills stands at the highest point in the room.
Although, while writing the topic, I saw that the bottle of alcohol that I used today is not so high. Urgently need to remove it!
Are your tablets hidden in a safe place?