My husband and I have two beautiful daughters. The eldest recently turned 5 years old. The youngest was born 8 months ago. Tanya was waiting for her sister. When I was pregnant, my eldest daughter helped me in everything.
And then the day came when I was discharged from the hospital with the baby. How glad Tanya's sister was! She never left her for a minute! My husband and I were just happy.
Tanya helped me around the house. She sat with her sister when I washed clothes or washed floors. During the walk she helped me with the stroller. Tanyusha often reminded me that it was time to feed my sister or look at the diaper 🙂 As soon as the baby started to whimper, the older assistant snapped up toys and began to entertain her.
But over time, the ardor began to fade. Tanechka reluctantly agreed to be with her sister. Now, to wash the floor or prepare food, I waited for my husband to work. The eldest daughter did not obey and was capricious. I realized that the pleasure of staying with my sister was over. And as a duty, Tanya did not want to take it.
She became irritable and capricious. I began to look for methods to bring my child back to normal life. At first I talked to Tanya. I explained that she is now the eldest. And the elders are always responsible for the younger ones. But this conversation did not bring the desired result. Still, I got excited, imposing such a duty on a 5-year-old child.
Tanya demanded to leave her alone in the family. She did not want to spend her attention on her sister. Then my husband and I began to explain why the younger ones are needed. They told that when Danochka is older, Tanya will be able to play with her. Then they can go to school together. And also, they will walk together in the park, ride on a swing and feed the birds.
Tanya liked such options. Another husband suggested that Tanya was tired of duties. We have rarely asked the eldest daughter to look after the younger one, and often leave the elder alone with her toys.
While we were engaged in the distribution of duties, the younger princess learned to crawl. Now she is again in the spotlight. Tanya was with her interesting.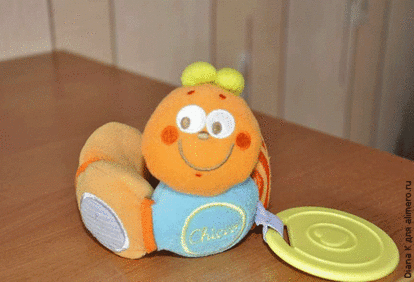 Coming home from the kindergarten, she grabs her little sister and does not want to let her go until late in the evening. She entertains the little girl by reading books, shows her performances and teaches building castles from the designer.
I will not hide, I and my husband are pleased that the child helps us with pleasure. After all, no one has canceled homework, but it's not always possible to clean up the apartment, cook and work at the computer with a crawling around the apartment.
How do your older children react to help with younger ones? Have you had problems with the distribution of duties?