My daughter's preferences change with enviable regularity. That she madly wanted to be a hairdresser – every day hairstyles were made to dolls and relatives. Then she decided to become a teacher – probably, under the impression of a new coach in gymnastics. Or because I also periodically study other children.
The world of adult professions is extremely interesting for a child, so we were very happy when we won a certificate for visiting the city of professions. There are two of them in our city – they differ only in location, but we didn't manage to get there.
Visiting such children's towns is an excellent option for cold or rainy days when the weather does not allow you to stay outside for a long time. It should be ready that you will not get off with a few hours, and plan an event for the whole day in advance.
An excellent idea of ​​the authors of the project is the presence of an appropriate uniform for each profession. The daughter with great pleasure changed into a doctor, a salesman, a stewardess, a fireman, an employee of the public service, a builder and many others. Agree, without this moment the impressions would not be so colorful.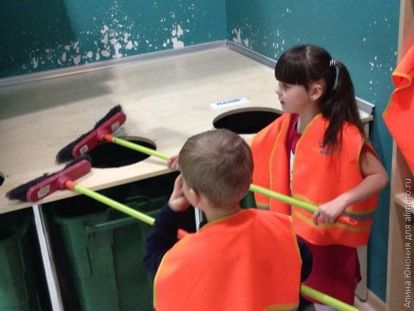 By the way, I could not help but pay attention to the immaculate whiteness of medical gowns, and when some of the children did not have enough form, it turned out that the reason was valid – the form was washable. Considering how many children wear a common uniform every day, cleanliness is a very important moment.
In addition, all this was not a toy, but as close as possible to the original, only smaller. The fact is that each enterprise has its own sponsor – TM, known all over the country, which supplies the children's city of professions with original clothes of the appropriate sizes.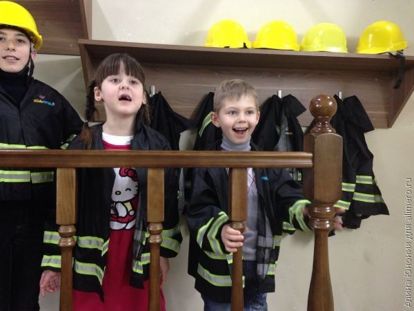 Here, again, almost everything is for real. Although there was no real fire, but the children extinguished it with ordinary water. Many impressions caused reduced copies of various factories – confectionery, production of juices and dairy products, farms. I myself did not move a step away from my daughter, and with pleasure I learned a lot of new things for myself.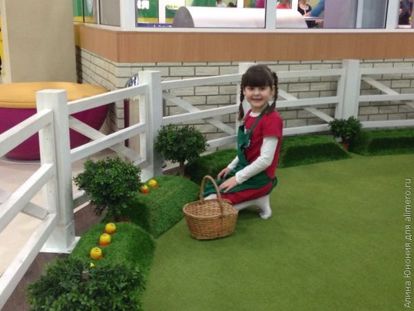 In the model of the aircraft, even in the windows of the passengers (who were adults) the image was changing. And only the open door ruined everything, the daughter exclaimed Oh, so what are we not flying?!. There was also an almost real skeleton, a table for checking the eyesight and a camera (in the photo studio).
The town also has its own radio station, where every child can try himself as a radio DJ. And we even could try the sweets that our daughter made – after all, they were made from real chocolate, banana and sweet topping.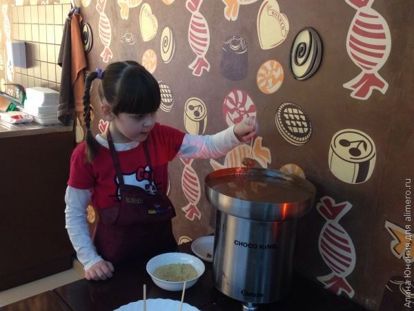 The trick of the city's profession is that the child receives a salary in a special currency for the work he has done. There are also places where money can be spent – this is entertainment and training courses.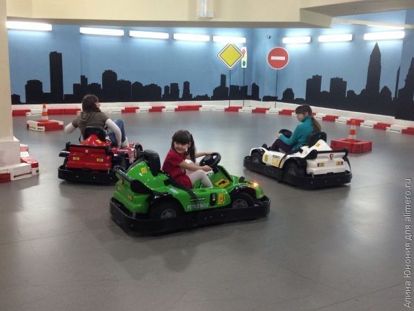 So, the most expensive pleasure – auto and avia school. To get there, you had to work hard. But for ice cream and food, alas, you had to pay with real money.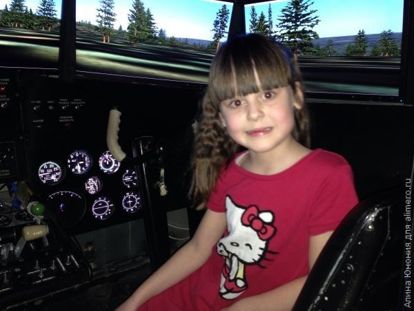 Like many girls, her daughter was delighted with the beauty salon, where she did her hair, make up and create outfits. In this section, we visited as many as four times.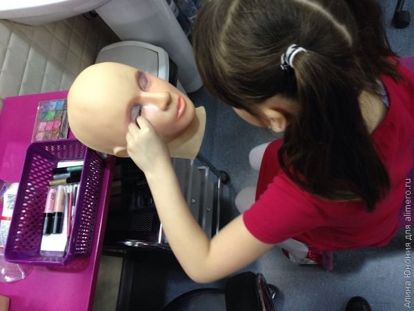 The grocery store did not yield to it in popularity. Still, after all, the children put the real products in the basket, scanned the barcodes with a real scanner and issued checks! The reason that the daughter has long been inclined to this profession, and that she is sure – the cashier is the owner of all the money on hand!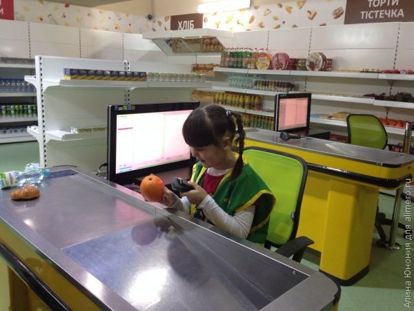 I can still talk a lot about theatrical production with real costumes, scenarios and scenery, a trip on a fire truck and a garbage truck, participation in talk shows and juice production, but it's better to see it once than read it.
Twice we were in the hospital and driving school, but the court, the post office and the police didn't evoke any desire in the daughter. That there was busy, she changed her mind to go.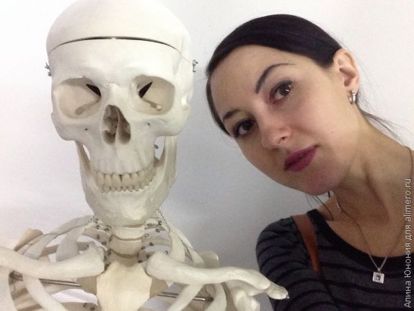 Now we have a regular store at home – with price tags, checks, money, discount cards and packages. Maybe this is a temporary hobby, who knows;) In any case, if you have the opportunity to visit such a town, in no case do not refuse!
What professions attract your children?