Today in the article I would like to talk about what is necessary and not necessary for a child at preschool age.
The well-known fact that proper nutrition – is the key to the health of your child. But for some reason, not all parents follow this. Some of them believe that the food that pediatricians and gastroenterologists advise us is just a reinsurance, while others are fed on semi-finished products because of ordinary laziness.
So how do you need to eat a child to grow up healthy and strong?


Mode and power
Some parents transfer a child to the common table at the age of one. Of course, this can be done if mom and dad adhere to proper nutrition, i.e. eat foods that contain enough vitamins, minerals and trace elements for the development of a small body.
Another very important fact is the regime in the diet. You do not need to teach the child to snack, because This can lead to a set of extra pounds at an early age. This is what we can observe right now, just by looking around.
In our family, there is practically no snacking, if there are no force majeure circumstances, i.e. we are not on the road or some kind of holiday. Therefore, the son begins to eat with a good appetite, and in the stomach a sufficient amount of gastric juice for digestion.


Meals
For preschoolers, four meals a day are typical. These are breakfast (25%), lunch (40%), high tea (10%) and dinner (25%). The break between them should be at least 4 hours.
So it is with us, if the day was intense and active, and the time of laying to sleep was delayed for some reason, then we could drink yogurt or a glass of kefir for the night.
Our doctor does not recommend giving fruit or sweets as a snack. You can give them as a dessert after the main course.


Main products and their norms.
I have already described our diet. But today I would like to dwell on the main products and how much the child should eat at the age of three.
1) Dairy products.
I specifically put them in the first group, because Many moms have problems with them, including ours. The rate of three years is 400-600 ml per day.
At us this rule is observed at best in a day. The son does not drink pure milk at all; he eats milk porridge every day. But with yogurt and cottage cheese it is easier: loves casseroles and yogurts with added fruit.
On the day of the child must necessarily eat a portion of porridge in any of the meals. Better to do it for breakfast. Since cereals have fiber and carbohydrates, which give a feeling of fullness and energy for the whole day. The son with pleasure eats any porridges and soups with their addition. The exception is buckwheat with milk, it cannot even eat spoons.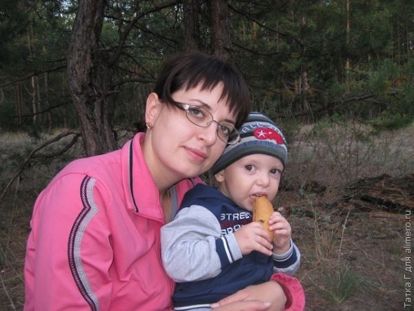 The rate per day is about 100 g. We eat rabbit meat, poultry, beef and veal. Oily meat of pork or duck is not recommended for children of at least three years. It is also better to exclude fried foods.
I make cutlets, meatballs and meatballs that my son eats with pleasure. But the meat does not eat boiled pieces at all, I grind on a blender. Add butter and make pate.
Fish should be given 2-3 times a week when there is no meat in the diet. Since the abundance of different protein foods is the load on the children's stomach.
We eat hake, pike perch, sometimes red fish. You can make a variety of souffles, steam cutlets or stew with vegetables.
5) Vegetables and fruits.
Almost any vegetables and fruit my son eats with pleasure. The rate of three years is about 350 g of vegetables and 200 g of fruit.


findings


It seems to me that the healthy nutrition of children is very important, especially during the period of maturation and development of the whole child's body.
Improper diet can lead to metabolic disorders, diseases of the gastrointestinal tract and obesity. Coming from the sea, I can say that there were not so many fat children during my childhood. It's just a disaster, the fault of which is parental negligence.
Parents, watch what your child eats. Do not expect that As it is good that the baby does not eat, his stomach does not hurt, everything will respond in the future, only then it will be too late.
Your children health, as well as smart and sensible parents.