Yesterday, when I went to the store, I saw a wonderful set for children's creativity in the form of a 3D puzzle.
It seemed to me very interesting to collect such a toy. I asked the daughters if they needed such a set and whether they would collect it. They did not refuse, but to cheer my initiative. From the store we left with a lot of useful things, including with this set.
And in the evening we began to create. I decided to take a picture of the whole process and share with you our impressions.
The kit included:

– a plate with imprinted wood details
– a plate with the details of the house
– a plate with the details of the characters
– base plate
– picture instruction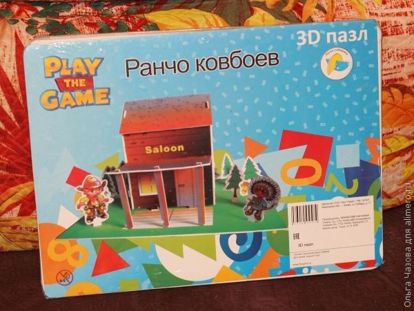 First we printed the puzzle. Inside, we saw four plates of lightweight, thick cardboard. Inside each plate, handicraft details were imprinted.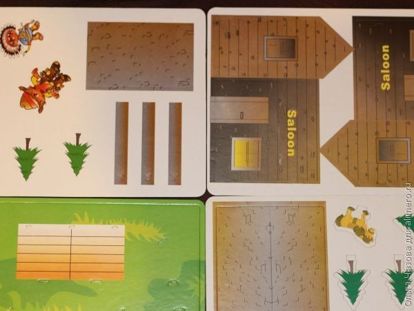 All the details of my daughters and me neatly separated from the records.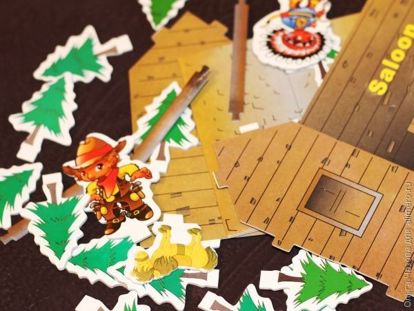 Then we started to collect the puzzle. The puzzle is pretty easy. Once it is shown how this is done, any child from 4 years old will immediately start to collect it. The only thing you need to make sure that the child does not crush the details.
At first we started to build a house, on the facade of which the yellow inscription saloon flaunted beautifully, which means bar. (Usually in the west, a cowboy house was called a saloon, if you recall the film The Man from Capuchin Boulevard, then there, the bar for cowboys was called saloon.)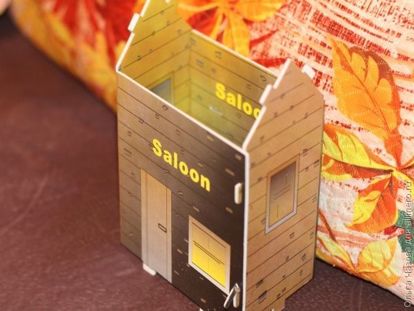 After we connected the side parts, it was necessary to adjust the roof.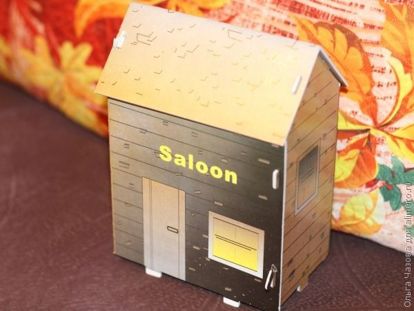 After that we placed the saloon in its rightful place on the substrate.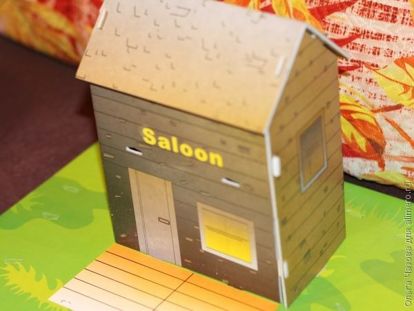 And then we adapted the visor. And they made props for him.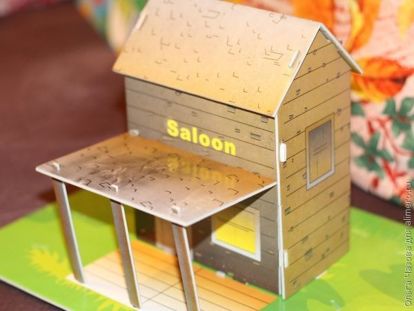 After that, the girls began to collect the forest. They divided all the Christmas trees in half, and alternately thrust them into place.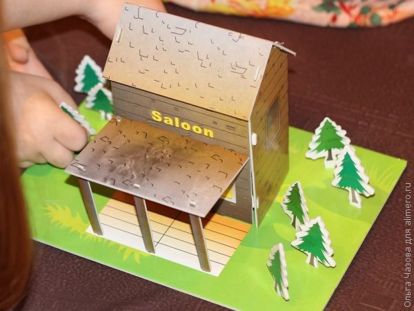 Then we put the figures of a cowboy, an Indian and a horse in the necessary grooves and the crafts were ready.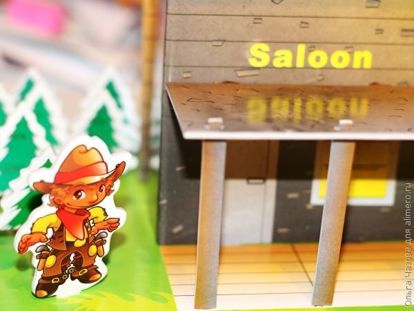 That's all! We had a very good toy.
After that, for the strength of the house, I taped seams with a thermogun. And the cowboy saloon became very strong and did not fall. Now it was possible, not afraid to play them. I made a slot for the door, in the house replenished with new residents of the forest. The girls settled there horses, a hare and a small dog.