On another vacation, mom and dad decided to bring their four year old daughter to the sea. An unforgettable journey by train, getting to know the amazing endless sea, swimming in a warm bay, riding the waves, boat trips on the boat – sincere children's delight and endless happiness! For the memories to last for a long time, on the day of departure, the parents came with their daughter to a toy store and offered to choose a toy for memory to their beloved child.
I want a machine!

It was then that the time came for the daughter to surprise her parents!
Here it is necessary to make some digression and describe in two words the child. A girl in a pink embroidered dress with a guipure cape, with curly hair to the waist, with a huge bow on her head, in white openwork golfhills and amazing sandals is pure angel!
This angel begins to walk from the shop window to the shop window, choosing a toy for herself. Finally, she stops at one of the shop windows and joyfully calls her parents: Mom! Dad! Here! Has found! Here is this machine.
This story happened almost 30 years ago, when no one had heard of blaster and laser pistols, and the ninja's lightsaber and discommet in our country had not yet been shown in films. Therefore, the toy automaton superficially looked very much like a real automaton, and during firing a red light flashed from it, and a deafening crash was published, imitating the sound of shots.
It was such a miracle that I found in that toy store. I think it is not difficult to imagine the amazement of the sellers (except for us, there were no visitors in the store, and their attention entirely belonged to me and my parents). Mom tried to invite me to choose a doll, but I didn't want to hear about it! After all, just a month ago, Pasha (my cousin) bought a machine gun, and we, meeting with our grandmother, often played war. And what kind of war without an automaton ?!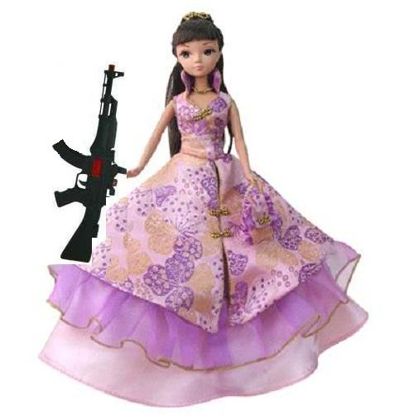 Finally, dad asked the saleswoman to show this machine. I took it in hand. My happiness knew no bounds! But, apparently, such a picture finally finished off my parents, when they imagined how their daughter – the angel would go with this machine gun down the street. (I still regret that they have not photographed this scene!)

Military trick

And then my father used a military trick. Together with a gun in the window were also pistols. He told me that the machine gun is the weapon of an ordinary soldier, and the commanders are fighting with pistols. And really! In all the war films I watched, the commanders were with pistols. Convinced I agreed to the gun.
Of all the pistols, I chose the real one – metal, black, with a star as a star on the handle, in short, the most real commander! It was several times smaller than an automaton, so it fit in my mother's bag.
Arriving home, I easily convinced my cousin that the commander should have a gun! So we played with him, owning a gun in turn. Who had a gun – that was the commander.

Doll for a boy

By the way, Pasha had a doll in his childhood. I do not know where it came from. I only remember that Pashkina's mother constantly tried to hide her, not wanting her son to play with the doll. Pashkina's mother hoped that her son would forget about her, but he always remembered her, and she had to give the doll. This doll was in a terrible state – Pasha was not at all ashore, but he sincerely loved her like a toy.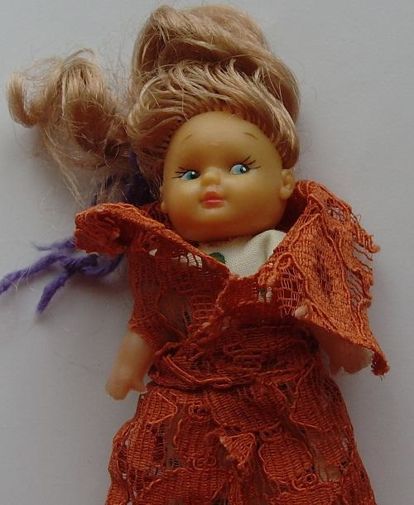 Of course, I understand my mom's reluctance to buy me a gun so as not to develop aggression, I understand my aunt's desire to take away the doll from Pasha, because the doll is a toy for girls. But is it necessary to forbid a child to have some kind of toy just because this toy is for boys or for girls?

Kids games

This question arose with particular urgency when Katusha and I bought a gift for Slavik, Pashkin's son. You could say the story repeated. Only our children do not play war, but pirates. A little thought, I bought two pirate swords: one for my nephew, the second for my daughter. If Slavik depicts Dick Sparrow, then why not Kate portray Elizabeth?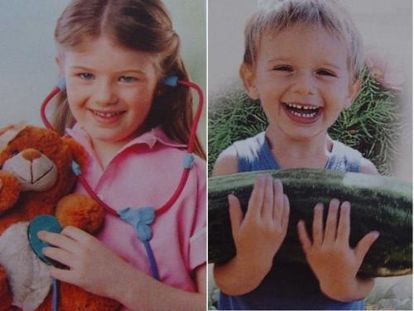 Kids play with each other with pleasure. I must say that Katyusha only remembers her sword when they meet with their brother, and the rest of the time the sword peacefully rests in its sheath. And Pasha once told me that Slavik has a doll at home that worries his wife very much …