Children's stores are full of all sorts of toys. When I go there, my eyes just run up: I want to get everything, everything, everything! But! It is better to stop and think: why does a child need this or that toy?
Most likely it is more necessary for parents. Beautiful, bright, flashing, talking – it is so interesting to twist it in your hands and understand how and what is arranged there.
But the child is much more important than anything that introduces him to the outside world. And the screaming, jumping and running toy in this can help him in the last turn.
To teach a child it's better to use something simpler, I would even say: the simpler the better.
Any subject can be an excellent subject for study. Parents just need to think a little. Here, for example, how we play with our daughter and what we are learning.
Our games
Most often the games we have consist of questions. I give the answers at first, but over time the initiative goes to my daughter.
Why do you need it?
For this game, take the typewriter, ball, dishes, cot. Then ask why you need this or that item. If the child finds it difficult to answer, do it for him.
– Why do I need a cup?
– Drink from a cup.
– Why do I need a bed?
– In the crib sleep.
It is important in each sentence to call the subject, so that the baby remembers its name well and thus enriches its vocabulary.
Agree word
We often read poems with our daughter, especially we like Agnia Barto. There the words are very easy and the meaning is clear.
At first I just read the poems, and my daughter listened, but now I pause at the end of each line. Most often, the baby finishes the phrase. I remember when she did it the first time, my joy knew no bounds. 🙂 I even thought that it was time to send her to school!
Match color
I take items of different colors and ask my daughter to put a number of the same color. For this you can use cubes, balls, fruits, threads, etc.
We study the sizes
This idea came to me in the kitchen. For cooking, I got 3 pans of the same color, but of different size (for 2, 3 and 4 liters). Then I explained to my daughter where there is a small, medium and large pan.
Now the baby is already versed in size, however, only in large and small. The middle one is puzzling her.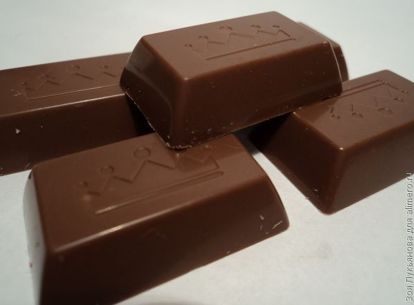 Often she herself begins to say that she is small, and her mother is big. 🙂
Once I just pleased me, saying that I was also small, but my father was the big one in our family. 🙂
How do you play with your babies?