If 10 years ago, adults barely understood the phone, but now a preschooler with a mobile in his hand does not surprise anyone. With it, you can entertain your baby on trips, queues or cafes.
The range of entertainment is not limited to watching cartoons and photos. Now there are many developing applications that, I am sure, will replace paper books, puzzles and coloring books in the future.
I recommend to try Color drops, Fairy Colors and Princess color. Already by name it is clear that I have a daughter, not a son – most of the games are associated with princesses and cats.
In games, a large palette, the interface is similar to Paint – the same brushes, eraser, cans, fill, etc. What I like – the colors are voiced in English, it contributes to their memorization. And the colors are not ordinary, but with shades – magenta, for example.
You can decorate ready-made stencils, you can draw shapes and letters of different colors – everything that is enough imagination. Images can be photographed and saved.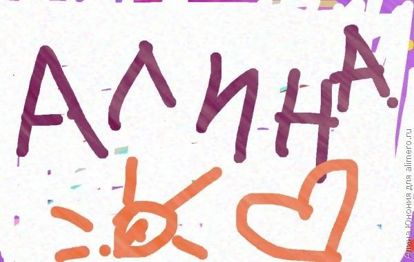 Here is a popular red cat Talking ginger, giraffe Talking gina, kitty Angela. The daughter says that instead of a live cat, she has a telephone cat, which does not scratch and does not foul. You can talk to him (the animal repeats after the speaker), feed, bathe, blow-dry, iron (he answers purring).
There are also animals that require special care – puppy Puppy care, Kitty Cats dress up. Animals need to pick up clothes, collar, shoes, bowls, name, bow on the tail. Then clean up after him – vacuum the carpet, for example, walk, play hide and seek, feed and put to bed.
My daughter loves them the most, the options are many – Flower Fairy, Princess Dress, Wedding !, Fairy, Princess, Princess Fairy, Fairy Princess, Cinderella.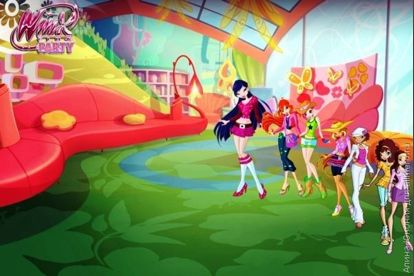 The last game, by the way, is accompanied by reading a fairy tale in English.
The principle of tasks is about the same – to choose a princess dress, shoes, outfit, handbag, jewelry and hairstyle.
There are very simple three parts. Shuffle fun, and there are more difficult – Animal Puzzle, Fairy Puzzles. In addition to the usual puzzles there are tasks for memory – at first a picture appears, and then it is the same, but already with missing items that should be put in their places.
There are also puzzles in the form of images with missing parts, instead of them contours, under which you should choose the desired shape.
All the above-mentioned games are English-speaking, the process is constantly accompanied by tasks and comments in English. There are special educational applications – Animal Zoo, Eng Princess, Spell Animals, Lingo Arcade, Learn Play.
Words are often sorted into groups – animals, clothes, vegetables, etc. Pronunciation is accompanied by a picture and text with letter-by-letter decoding.
Pizza Kids – a game in which you can cook pizza. To choose its shape, ingredients, sauce, decorations.
Makeover – face care. My daughter likes to put on masks, clean her face, pluck her eyebrows, and then select the colors of decorative cosmetics.
Baby dressup – care for a small child. He needs to be dressed, fed, walked, played, bathed and put to sleep. The child is naughty and naughty like a real;)
Photo sketch – A photo editing program that is popular with both children and adults. My baby likes to make images in black and white, in the form of pencil drawings, etc.
Of course, such games should not replace a walk or chat with a child. However, when it is required to occupy the baby for a while, this, I believe, is one of the best options.
It should be remembered that the phone should be at a safe distance from the child's eyes – at least 30 cm. And games on it should not last long, so that the baby is not in the same position, and the eye muscles are in constant tension.
Do your children play games on the phone? Share popular, maybe it will be useful to us!