After the birth of a child, the catastrophic begins to lack time for a loved one. And after the birth of the second time, you can only dream of yourself, of course it is after the children fall asleep by 10 o'clock, but the fact is that by this time you've been knocked down and all day plans have faded into the background.
I found this time for myself while my children are sitting in the bathroom, playing under my supervision, and at this time I am doing either a manicure or a face mask, as it even managed to scroll through magazines and read a book. They help me in this, as I call them miracle toys, flexi kits, plastic toys, finger paints.
Among the shelves of toys in the store they are not particularly noticeable, not expensive from 70 to 100 rubles a set. Flexicas are silhouettes, figures that when wetted are easily glued to the walls in the bathroom, here is your children a limitless field for activity.
/
But most importantly, children like the figures, they make up pictures of them, the youngest learns to stick to the wall, we learn colors from them, the eldest daughter plays role-playing games.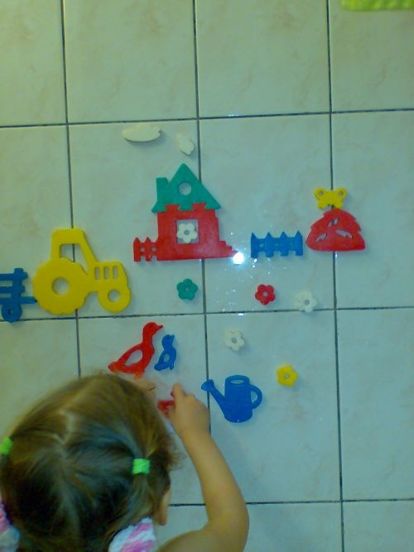 By the way, in the assortment there are kits for boys, so far I have seen space, cars, and for girls a farm like ours. In addition, another set can be a good gift, at least to whom we gave, the children liked, and the parents have free time. And with the younger we are rescued by such a fun set of turtles.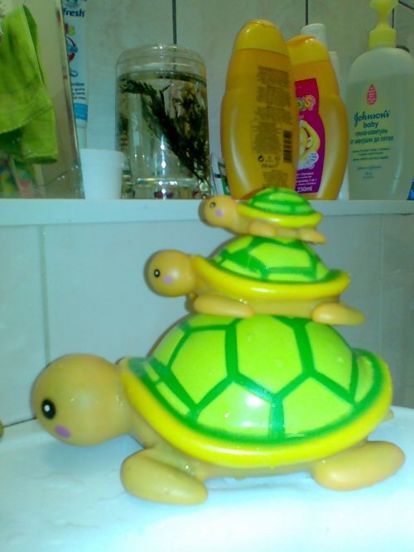 Well, we also like to paint with finger paints on an incomplete bath in the bathroom, which is also very fun.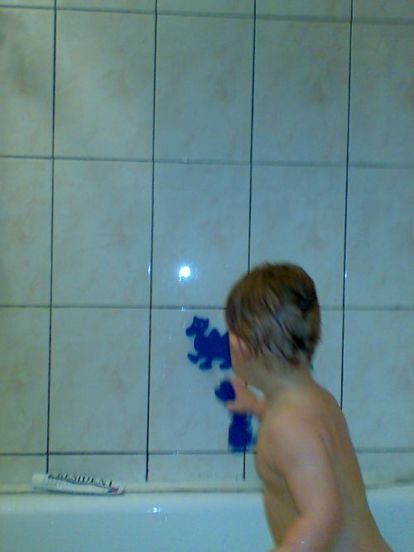 So, if you try hard and take the baby in the bathroom you can find much needed time for yourself, only if the child is still small, in no case should you leave him alone, but you should find such enjoyable activities that you can do right there, in the bathroom.