Today is Sunday and finally you can relax. No need to hurry and run anywhere and you can do something interesting with the children. What we actually did. I have long read on the Internet about one wonderful experiment. Wonderful because it allows children to tinker with paints and to mix things that are completely immiscible.
And your children at the time of the experiment or experiment, I don't even know how to call it correctly, will not be seen and heard for at least 30 minutes. 🙂 I think I've already interested all readers, it's time to get down to business!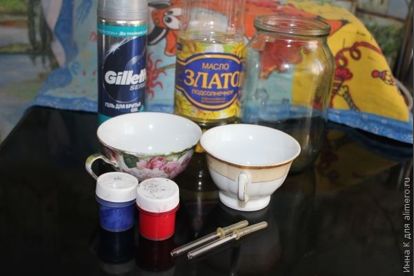 The bank is transparent and as high as possible.
Gouache paint
Pipette
Shaving foam or hair mousse
Vegetable oil
Paint Tanks
Working process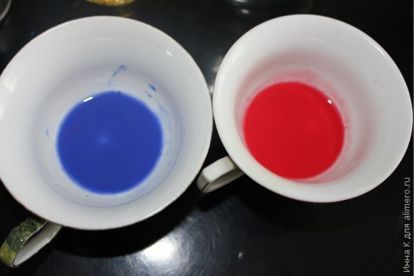 First, dilute a small amount of gouache with water. We took only 2 colors, otherwise the water will be too turbid.

In water, the paint is divided into thousands of sprays or some grains of sand sinks to the bottom. And all this is happening very slowly!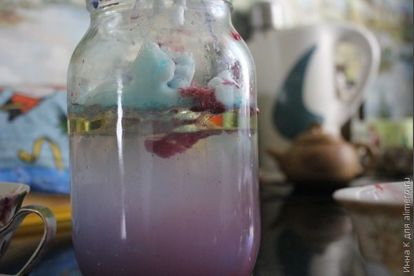 Watch the process is very interesting. I even dripped a few drops on the foam. And what about children! Look what a beauty we have.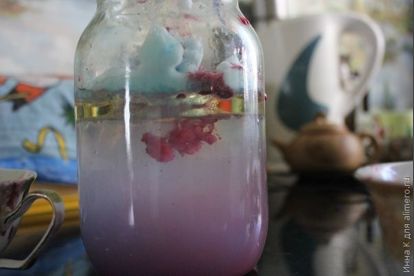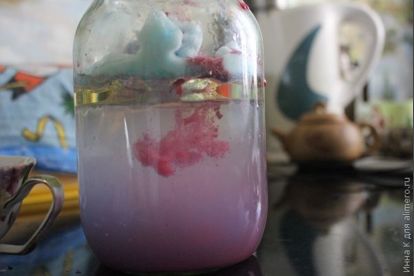 Conclusion
And then there is no output. Practical sense this experience does not carry. But sometimes something beautiful can be created just like that. And on the way to get dirty in colors, tinker with shaving foam and create an amazing underwater world.
P.S. Jar eldest daughter did not give out. She said that now it was her pet, she closed her lid and carried her to her. I wonder what kind of animals she will breed there?