Recently I was on the market and noticed a very cute incident near the stands with hats. Mom daughter chose a summer hat. And the daughter was still quite a crumb, a year old 2. And my mother tried on her hats and asked her about whether she likes this or that style. Then I thought, from what age should be interested in the opinion of the child?
I remembered my children at 2 years of age. Yes, I gave them the right to choose in the store. What kind of chocolate to eat or what toy to buy. But to be interested and listen to the opinion of the child are two different things, in my opinion.
To be interested in the opinion of the child is necessary. Even a small child is a person, with his desires and preferences. I remember how my baby pups chose, so immediately a smile appears on her face.
And how nice it was with her, 3-year-old, to choose a dress. She already looks at herself and commercials. Then she does not like polka dots, the color does not fit. But then, purple, she spotted immediately.
I had no such opportunity in my childhood. My mother has never been interested in my opinion, which is probably why I try not to make such mistakes with my children.
But watching other moms on the playground, I will say that not everyone listens to children's desires. Very authoritatively impose their opinions, even when choosing a bun. Well, do not want a child with poppy seeds, why force?
So from what age it is better to listen to the opinion of the child?
According to some sources, it is even better to start from the moment when Mommy finds out that she is pregnant. Talking with an unborn child, you can, for example, ask what he wants to eat or where he should go. Listening to her desires, the future mom satisfies not only her desires, but also her baby's desires. Then, psychologists say, it is easier to find contact in the future with your child.
Other sources say that before the age of 7 the child does not understand what is best for him. Therefore, they shift all responsibility to their parents.
And according to the third data – parents should not ask for the opinion of the child until such time as they themselves become parents.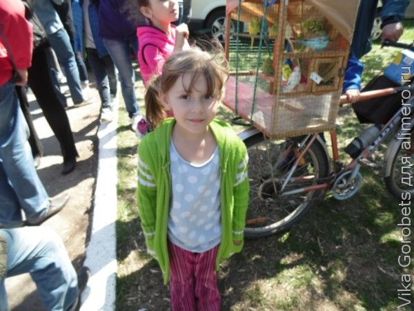 I do not know how the third theory is substantiated, it seems to me stupid. Such children, whose opinions are not interested in the parents, are unlikely to become themselves. And if this happens, what kind of education can they give to their children?
What do you think, at what age do you need to take into account the opinion of children, and is it necessary at all?