Last week, the child had a matinee on the occasion of March 8th. Naturally, many kids told poems, including my titmouse. I, in principle, noticed earlier on the playground that my child, compared to the rest of the children of her age, is well conversant, but here I was very surprised.
I'm at a loss
All children are about the same age (4-4.5 years old) and only a few of them, including my child, told their rhymes clearly, rhythmically and clearly. The rest in the mouth solid porridge – the words distort, spiking and lisping. Only mother can understand. I did not think that at this age such diction was the norm.
Moreover, in our group there is a girl who still communicates with repeated syllables, reinforcing them with gestures. And not to tell the girl that she is uncommunicative, rather the opposite. My friend just doesn't like to make contacts with others, but since the age of three she has spoken P and has spoken simple everyday words.
Where do lisps come from
I remembered one conversation with a friend, with whom we met quite rarely, since she lived in another city. Our children were born two months apart, but my daughter spoke much better than her son.
At first I decided that this was the norm, because girls develop a little faster than boys. But then I heard a friend communicate with him: Well, come on, am. Fu, Kaka, come on! Say, pa-pa, la-la! etc.
I was genuinely surprised:
"Why talk to a child like that?"
To which received no less surprising response:
– To make it clearer.
Imagine that you have fallen into a country whose language you do not know and there is no one to translate all these rambling sounds to you. Will it be easier to learn a language if you are contacted at Bitte, Am? The task of the mother is not only to understand the child, but also to teach him, including correct speech.
Our way of speaking
I strictly forbade my relatives to lisp with my child. She said that it is necessary to speak in simple words, in short phrases, but not to distort anything. It was hard to get understanding only from the great-grandmother, but she had no strong influence on the child.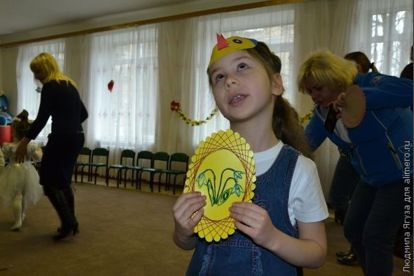 The second significant positive point was the love of books. When we were still half a year, we ate with the alphabet on the table. Then the books were not released from the hands, and I constantly read to her all the poems. Soon they began to repeat them together: I begin, my daughter finishes and vice versa. Well, of course, when they became older – cartoons and games.
I would like to add, of course, that my child is special, because she is so clever with me, but I am afraid that I will completely lose objectivity here.
How did you develop your child's speech and how successful?