In 2-3 years, the daughter was friends with children, regardless of their gender. In 4-5 years, she already has the best girlfriend, and she is more friendly with girls than friends. It may also matter that we communicate a lot with the mother of her best friend, Vika, and I am just glad that the girls have found a common language perfectly.
Here, both of our girls will give odds to any pack of boys. I don't believe in horoscopes at all, but their obstinacy of Taurus and the Bull in one bottle makes it partly makes itself felt. The difference in age is only 10 days, and the character is very similar – both stubborn and wayward. By the way, our little ones are similar and outwardly – the same hair color, similar hairstyles. At the celebration of my daughter's birthday, even the photographer made a mistake several times, taking Vika as a birthday girl.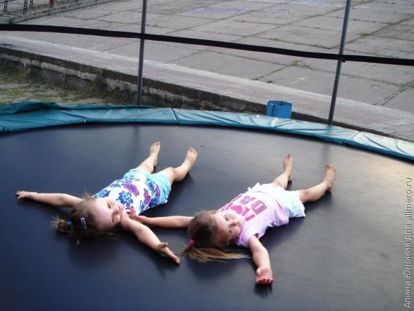 Due to the fact that they have similar hobbies and interests, we often have to buy daughters with the same toys and even things. It is clear that one should cultivate individuality and selectivity, but in this case it is better and easier to concede than courageously withstand the requests.
For example, our weekly gatherings in a cafe look like this. What are you taking yours? – Replaceable skirt with sequins and ballet flats. – Ok, and we. Take the markers in a pink pencil case, because mine took them. And so we negotiate all the time.
We often attend various events – performances, ballet, performances, exhibitions, museums, etc. In the summer, we love to go to the zoo together, to the rides. Honestly, without children, spending time is already boring somehow. After all, girls are so friendly that they have (finally!) Perfectly entertained themselves.
So, when we are visiting, they come up with an event (for example, a ball), create an interior for it, outfits, present themselves as princesses, etc.
Despite the fact that we have other girls in the company, our daughters mostly prefer to play with each other. And it often happens that they create their team, unite for a common purpose and reluctantly accept outsiders.
Once it even came to the point of absurdity. My brother and his family came to visit us and we went for a walk together. On the street we met Vika. So, my daughter immediately grabbed her friend by the hand, and I had to constantly remind her that our sister was our guest and we should pay attention to her.
They can not be avoided, and this is normal, because we are all different. There may be a lot of reasons – from an unsuccessful toy to a kinder surprise (by the way, you won't believe it, but once we managed to buy two eggs with the same surprises.) To And Vika doesn't share with me!
But here we have an iron argument – You are friends! and at once everyone puts up and is friends again. A year ago, many quarrels took place with the use of force – the girls could push each other or grab the hood. But now, in almost all cases, they manage to agree on words.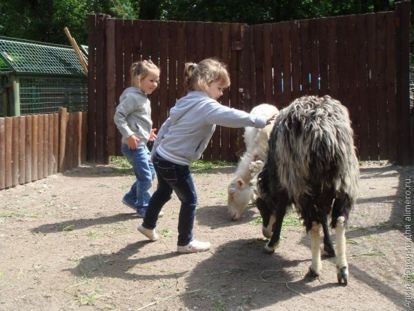 Who knows how many years this friendship will last, but I would be glad if our families continued to be friends for many more years. And now I am pleased that everything happens exactly in this way, otherwise my daughter could have become close friends with a girl whose mother, for example, dislikes me, for example.
Here we have complete harmony and mutual understanding. To the extent that we can even leave the child under the supervision of a friend, if you need to go somewhere else. And there will be no experience – is everything in order by the child, is it full, etc.
Do your daughters have girlfriends?