The daughter lost the first three teeth in the fall, but this was a consequence of the injury, so it is not considered. But truly IT finally happened a few days ago.
Once again, I am convinced that girls have a lot going on earlier than boys. So in our company, the loss of teeth began precisely with the fair sex. Doctors claim that the average age of the beginning of this process is 5-6 years.
Daughters turned 5 in May, and already in August her first tooth began to stagger. Her friend, who is older by half a year, didn't start to dangle the milk teeth, but the permanent ones were cut through and even managed to grow by half – they had to urgently remove the milk ones.
By the way, do not forget about regular visits to the dentist – just in order not to miss the appearance of new teeth without losing old ones. After all, the consequences can be different – from the curvature of the dentition to infection.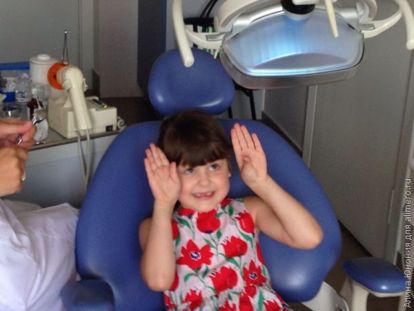 One fine morning, her daughter noticed that her lower tooth was loose. It turned out that she had a meal when she suddenly noticed that corn was uncomfortable to eat. Joy knew no bounds – because new teeth are the first sign of growing up.
The tooth was loose for a long time – 2-3 weeks. During this time, a cartoon about Luntik, a series in which a caterpillar had a tooth, was viewed repeatedly. However, my proposal to wind it with a string and pull (like in a cartoon) was a categorical refusal.
By the way, in my childhood I really loved milk teeth to loosen. There is no good in this habit – what could be useful in the contact of dirty hands and mouth? Nothing.
A few weeks later we did not pay attention to the daughter's teeth. Just used to staggering and everything. And so, while resting in the country, my daughter ran into the room with a joyful cry Mom, I got a tooth out! and proudly demonstrated its dentition.
And then came the turn of my bewilderment – there was no dropped tooth. All attempts to find him were a fiasco – he was not anywhere, neither in bed nor in the house. Probably, indeed, the mouse claimed, as some parents often like to say.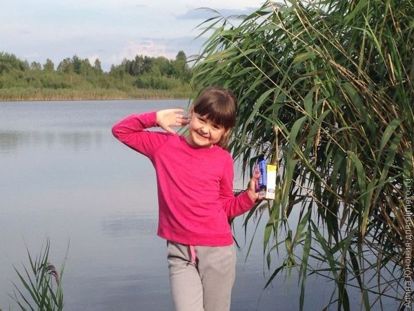 Honestly, I don't even know why I needed that tooth – it's somehow meaningless to store it. Though there is a lot of cute boxes on sale for the first tooth. Just wanted to see, I guess. True, there is a suspicion that the daughter has eaten him, but we will never know that.
Well and, actually, for the sake of what the daughter so waited for loss – the night visit of the tooth fairy. On the eve of it, even on her own initiative, she went to bed early, anticipating the morning booty.
Scraped along the bottom of the barrel and scraped both bills and coins. Incredible delight was from the bill worth 50 hryvnia (about 180 rubles) – before that she did not even hold it in her hands. All wealth has been moved to the wallet and successfully spent on children's needs.
Now we are expecting the tooth fairy again, because the second tooth has already begun to stagger. We look forward to, because so much joy in a child! And at what age did your children start losing their milk teeth?