Have you noticed anything strange in your children when they play or are left alone? With the fictional friends, they have not met you yet?
Recently, I was faced with the fact that my kids, it turns out, it is difficult to separate the real characters from the fictional. They are confident in the existence of Baba Yaga, believe in the Tooth Fairy and Leshego. And besides, they believe in Angels, God and Good. But this is half the trouble, I was alarmed by the fact that they were talking to fictional friends who supposedly played their games with them.
This does not happen every day. And there are no patterns in their games either. When I asked the psychologist what kind of phenomenon it was, I heard a very interesting answer.
It turns out that many kids make themselves imaginary friends. Usually, this happens in families where the child grows alone and has no real partners in life.
In such limitation and isolation, the game develops with a made-up friend. The child gives him the qualities that he would like to see in his friend. Beautiful friends – for girls, strong – for boys. Ideal partners for games that a child needs.
Moms need to be very careful and pay attention to whether their children are not talking to someone in the room, whether sweets are tolerated by their invented friends, whether they give away toys.
Such a game can turn out very bad for the psyche of the child, if you do not stop in time. Psychologists and psychiatrists say that when a child crosses a certain line, then the point of return to real life no longer exists.
Imagine how it was for me to hear all this. I was very scared and decided to watch my children. I was very surprised that they invented some unreal friends for themselves, they are not deprived of them in ordinary life, and besides, we have many children in the family, there is someone to play with. But my strangest children got sick with such strangeness, and I decided to speak frankly with them.
I just asked them directly who they were playing with when I was in the kitchen. She asked gently, without focusing on the problem, in passing. Dasha, the daughter, replied that she has a magical fairy Ding-Ding, who flies near her shoulder, and Danya replied that he has friends robots from other Galaxies. They play with them when they are bored or moms are not around.
I calmed down a bit. I remembered my childhood. But we also invented princes for ourselves, dreamed of flying like sorceresses, were friends with fictional gnomes and reincarnated into Gerda.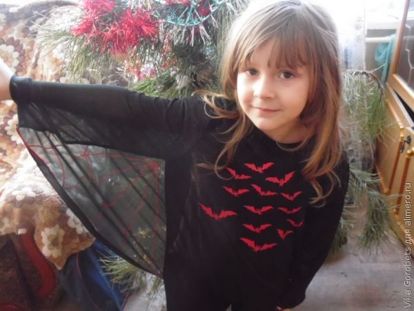 It is normal when a child's fantasy develops with the growth of a child. She fills a part of his mind and helps her learn to dream. The main thing that psychiatrists warn about is not to allow this fantasy to replace reality. And the rest can not worry, childhood will end quickly, when our kids still have fantasies?
Have you noticed imaginary friends in your children?