12 years ago, waiting for the birth of my first child, I studied many clever books about the upbringing and development of children. When my daughter was born, I again checked with various encyclopedias, listened to the advice of the district pediatrician and enlisted the support of my mother and mother-in-law.
Almost painlessly, we reached 2 years of age, and began to pay more and more attention to the development of our daughter. It was a new, transitional period of maturation. Ten years later, I again lived in anticipation of a miracle – the birth of my son. The experience gained has not been forgotten over the years, life experience also came in handy.
Sports and new games

Now I no longer doubted the correctness of my actions. When my son reached the age of special mobility, curiosity and the development of vigorous activity, I tried to diversify active games with him. With the whole family, we used to play with the kids, taught the kid football and basketball, taught him (and got used to it) to the daily morning exercises.
Going for a walk, I patiently waited for my son to put on panama and sandals on his own (he likes to do it without my help). All the toys we buy according to his age and the first few days we teach him how to handle each of them, and then he himself thinks up how else to play with them.
Since my son now runs around the house, I removed all the things that are dangerous to him, as well as those that he could break.
We replaced the crib with a small, cozy sofa. Now the baby can lie on his own to rest or get out of the crib whenever he wants.
Together more fun

Increasingly, our son plays with other children. Previously, he just watched their games, and now he is happy to take part in their fun (well, that among our friends there are many married couples with children of the same age).
Bathing is another exciting activity for my child. We fill the bath with warm water and rubber toys depicting various animals.
The pleasure of swimming and games combine with learning colors and animal names. So my son has already learned several colors (shows them confidently), as well as up to seven species of animals (gathers fish or elephants, bunnies or doggies in one pile – at the request of the older ones).
About hygiene

As for getting used to the pot, I did not agree to torture the child with diapers for a long time (yes, this is convenient, but up to a year, even less). We started to get used to going to the pot as soon as the baby learned to sit well.
Now he himself knows when he needs to, can pull off his pants and sit down, and then it's up to the mom. He can even get up at night if he wants to go to the pot, comes to me (we do not extinguish a night-light), and I take him to the toilet.
Not so long ago, I taught my child to eat independently (at first half of the food was on the table, chair and floor), as well as to wash the hands and face before and after meals, and after the walk.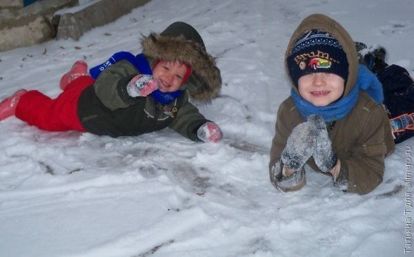 The most important thing at this age is to pay maximum attention to the development of the child, to communicate with him, not to lisp, explain the incomprehensible, set a good example. At this time, children, like a sponge, absorb maximum information.
Share your secrets of raising a baby.