While my children were small, I did not give them a TV, turned on the music, when they fell asleep and when they played. These were lullabies of famous Russian performers, classical music, slow songs, bells and much more. When they grew up, they met with the TV.
Now almost everyone has cable TV. I myself rarely watch it, mostly listening. But my children gradually got used to it, although initially they only watched cartoons when they ate. In the kitchen we have a TV set.
TV is man's friend


My children did not eat well, were distracted, and I began to include cartoons for them. They looked and without a murmur opened their mouths. Mom just need it. They watched those cartoons and programs that are shown on TV. Gradually they got used to those cartoons and children's channels, which are abundant on cable television.
However, the cartoons that are shown on these channels, I personally recognize smart and can not be called beautiful. The characters are terrible, it is not always clear who it is, an animal or a person, and maybe even a piece of furniture or a car. The conversations they lead there are generally terrible.
For example, a small giraffe has lost a toy and does not want to go home, because: Mom will kill him or one creature screams to other, incomprehensible creatures: Thugs, go here.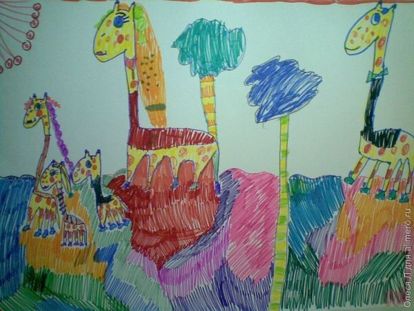 There are, of course, understandable cartoons with meaning, where children are taught to count, read, ask some questions. For example, Dasha is a traveler, but most cartoons grieve me.
Children enjoy watching these cartoons. Accustomed to them, this, of course, is my omission. I admit it. The eldest daughter, when she grew up, did not have such channels; she only watched Soviet cartoons and films from me. Although now with the kids with pleasure watching this nonsense.
Scary cartoons


Somehow I decided to include them domestic cartoons on a disk in the room where they sleep. We included Russian cartoons, the most beautiful, bright and interesting, in our opinion. But the children, son and daughter, began to cry.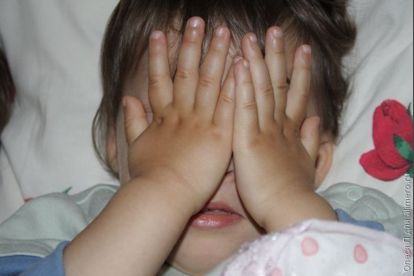 Daughter categorically refused to watch domestic cartoons.
The only cartoon she could watch was the Lost and Found. The rest of the cartoons, especially Little Raccoon, a wonderful cartoon with a good song, makes her feel hysterical. She cries as if there is something very scary.
The son also watches domestic cartoons, but not for long and all the time he asks to switch.
We continue to watch foreign channels and those programs and cartoons that are shown there.
I wondered how I should behave in this situation? Prohibit them from watching foreign cartoons in general and still accustom them to Soviet and Russian cartoons?
In general, nothing to watch and deal with children, is also not possible. While you are cooking, while you are falling asleep, the TV is very helpful. But why are children with less interest, and the daughter is so generally afraid of our such good and smart cartoons? Or is it such a new generation?
I have not yet developed any definite solution for myself and my children.