Honestly, before, when I heard on TV or saw the word croup in magazines, I immediately unwittingly turned off the corresponding section of the brain and stopped perceiving information. Well, really, what do I care about horses, because it was with them that I associated this word. That was until I learned from experience that croup is not only a part of the body of a non-pedigree animal.
It turned out that this disease, which is especially common in children.
First a bit of theory


I understand perfectly well that it is boring to listen to theory, but I really ask you not to miss it, because it will help you identify false croup in time.
So, what is croup in general and false in particular?
The croup is an infectious laryngotracheitis, in which there is difficulty in passing air through the larynx, muscle spasm of the larynx. In this case, the child appears noisy breathing with a whistle, a barking cough. The key words here are noisy breathing and whistling.


Currently, the croup is divided into true, it happens only with diphtheria, and false, it occurs against the background of ARVI.
That's it at the last I will stop.
Our sad experience


In a year with a little daughter fell ill, and she had strange breathing against the background of a common cold and no less than usual cough. It is strange. In another way at that time I did not know how to characterize it. A few hours later the whistle appeared.
It is heard very well, so that if your child befalls this attack, you will instantly understand.
The visiting doctor immediately recognized the disease – false croup (the name stenosing laryngotracheitis may also occur).
The treatment was aimed primarily at reducing spasm of the larynx. For this, the doctor prescribed medications, relaxing muscles. If the case is more serious, for example, the child clearly has difficulty breathing, then it is necessary to connect heavy artillery – local hormonal means. They must either pshikat baby's throat, or breathe them through an inhaler.
Of course, we must not forget about the standard methods of treatment of acute respiratory viral infections, because false croup is their variety. Therefore, drinking plenty of water, knocking down the temperature, if it is too high, everything should be used.
No less useful walks, fresh and humid air. As the doctor said, some children are successfully cured of false croup without the use of hormonal agents and antispasmodics, but simply by spending many hours on the street and drinking plenty of compotes.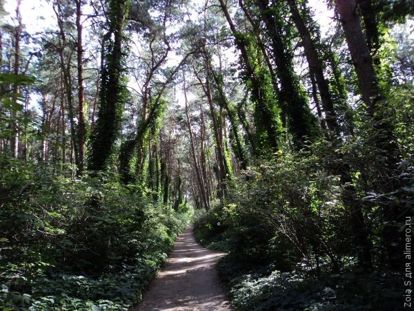 Unfortunately, this disease has not gone away with us. For 2-3 days it was necessary to use strong means, and then, when the whistle was already barely audible, I stopped giving them. In general, false croup was observed in our country for 2 to 7 days, and then it just turned into a common illness with a wet cough and a runny nose.
Once and all?


To my great chagrin, the false croup of the daughter is observed with all acute respiratory viral infections. Although there are kids who are sick only once in a lifetime. Predicting how your child's situation will develop is simply not possible.
I also heard that with age, false croup disappears. I'd like to believe in it.
Did your baby have any false croup? How did you proceed? Disappeared with age or not?