I am sure that the fairy tale is not yet sufficiently used in families as a preschool education. I see many possibilities in a fairy tale. With her, I draw moral conclusions, cultivate good feelings, do speech exercises, develop imagination and thinking in a child, teach mathematics skills and relationships with nature, and even develop hands for a kid.
Why these lessons?
Of course, those sections that I listed above are conditionally chosen by me. Every mother can make their own conclusions. After all, it is still important what fairy tales to use for classes with a child. Each age has its own list.
In any fairy tale, you must choose one or two priority elements that the author is trying to convey to the reader. Yes, and children are different, and their interests are different. All individually.
Some children like historical fairy tales, others like geographical ones, the third one with fiction elements, the fourth one about animals.
Tales can bring up patriotism, attention, justice and so on.
How do I do classes
I do not use long-established schemes that are already well known to children. For example, many, having told a fairy tale to a child, explain that the fox is naturally sly by nature, and Pushkin's old woman herself is to blame for everything;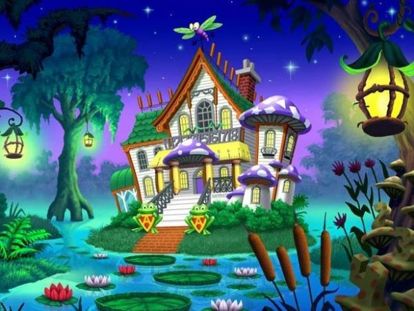 I approach unconventional fabulous material. I teach the child original, unusual thinking, trying to make it so that he independently perceives the story and even creatively transforms his course, inventing different sequels, reworking the lines of stories, mixing several tales into one.
What I consider the most important
1. Moral lesson from a fairy tale. We find out what the main meaning of the tale is, what conclusions my little listener should draw from it, what attitudes of morality he learned. As the saying goes, a fairy tale is a lie, but there is a hint in it. So I think the main clarification of this hint.
2. Traditions of fairy tales are such that they seem to serve as illiterate and poor people with a ray of hope for a good future. From here there is a self-painted cloth, a flying carpet, a magic stove. I can't say to my child that being lazy is good. I explain which characters are positive, which are negative, and what he needs to do in order to change his life, and not wait for manna from heaven.
3. I always keep the main attitude in mind during classes: everything can be done better, more perfect, only diligence and desire are needed. With such a creative motto, we read fairy tales with our son.