– Mom, don't say that anymore.
So one day my five-year-old daughter responded to my cue: if you grow up, you will understand.
And I thought – really, why do I say that? After all, you can pick up words and explain the incomprehensible, even to a small child. Maybe I was just too lazy to pick these most necessary words?
After thinking about one of my expressions, I remembered a few more phrases that my daughter didn't like at all (as well as other kids). To understand why these words are so negatively perceived by our kids, you need to remember yourself at their age. So what are these phrases?
In fact, this promise to fulfill the request immediately, this hour. But in most cases, this is how we dismiss persistent requests, postpone execution for an indefinite period … It looks like a hoax, isn't it?
Most often, the continuation will not follow. The tale will remain unread, the trip to the zoo next weekend will not take place … The child perfectly understands that this is no answer. But there is always a false hope, and then an unpleasant bitter residue in the child's soul.
3. Grow up – understand.
It is only we, adults, who think that understanding comes by itself, with age. And this is a big mistake. You can understand only when you are clearly explained, and age does not play a big role here. Such a phrase not only offends the child, but also makes him doubt his mental abilities.
4. Do not invent.
Are you offended if your words are not taken seriously? And the children are doubly offended, because such a phrase means that you not only do not believe him, but also forbid you to fantasize. Fudge is creative thinking. Therefore, we must not prohibit inventing, but teach them to share reality and fantasy.
5. No, that means no.
It turns out that instead of a rational explanation, we stop further discussion of the issue. We do not give an answer, instead we demonstrate our power over the child.
6. So it is necessary and all!
To whom? What for? Who decided? All questions remain unanswered, and the word must in the future cause a feeling of rejection and even disgust. If you can not avoid the expression, you need to explain why you are giving this or that task.
7. Do as you know.
A cunning phrase with a trick. It seems that freedom of action is given, but the threat sounds: if you do it your way (wrong), watch out (you will be punished). In addition, this phrase adults usually stop further discussion of the topic.
8. What do you think yourself?
Most often – a rhetorical question. It is understood that the child will give the faithful (that is, who will like an adult), or listen to their elders. The opinion of the child, while not interested.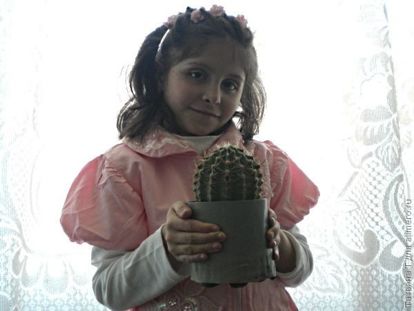 9. Are you not ashamed?
And further options: you're older, you're a girl (boy) … You might think that the feeling of shame comes with age. Or maybe it depends on one gender or another? I should be ashamed of inappropriate words, unworthy deeds. This is what needs to be explained.
10. Think you're the smartest (smartest)?
This absurd phrase – the first impetus to low self-esteem. The child simply expresses his point of view, so maybe he needs to listen and discuss the idea?
Out of 10 expressions, 5 I caught in my vocabulary and successfully erased it. Do you use such words or phrases?