Probably, there are no such children who would not be sick with colds at all. But we all want our child to sneeze and cough as little as possible. To do this, we study materials about hardening, we give the child vitamins and in the summer we dream of getting to the sea with him, because at all times it was believed that changing climatic conditions is beneficial for immunity. But is it?
I would like to immediately make a reservation that the article will deal with our, the domestic south. I did not go further than Sochi and the Black Sea, at least with the children. Therefore, I don't know how a trip to such hot countries like Egypt or Thailand affects the child's immunity.
Short break
Continuing the theme, I will say that our family was not an exception, and what we have been going to the sea with our girls for a year already.
It all started 6 years ago, when the eldest daughter was 4 years old, it was then that we broke free for the first time on a trip. We traveled to the sea by train (this is 4 days of travel in one direction) and spent an unforgettable 15 days under the sun. I can not say that these 15 days have changed something in the frequency of the arrival of a cold in our life. My daughter was sick before the trip, and after her sick leave did not take long to wait.
Our subsequent vacation is also nothing new in terms of raising immunity, alas, did not bring. Usually already on the way back, on the train, my daughter had a runny nose due to constant drafts in the car.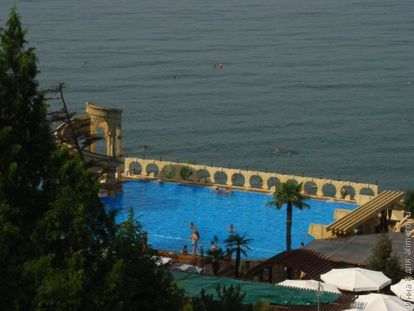 Nevertheless, I continue to think that our short sorties to the sea were still useful for the child. First, we extended our summer. In August and September, it is no longer hot and sometimes even cold, and there we had the opportunity to swim and sunbathe. Secondly, the child ate a lot of fresh fruit, which did not lose vitamins during the journey to our village.
And, finally, from a medical point of view, the process of adaptation of the human body to unusual climatic conditions ultimately affects its state of health favorably. Acclimatization contributes to the fact that the child's body is hardened and can more effectively resist various external adverse factors.
Cons acclimatization
And now I will say a few words about the disadvantages of our short trips to the sea. Of course, spending 15 days by the sea is great, but it would be better to stay there for 21-28 days. The first 5-7 days the child's body gets used to new conditions and only then begins the process of recovery. That is, in our case, we still did not have time to get used to the new weather conditions, as the locomotive horn announced our departure. And hello, runny nose, red throat and cough.
I would not like to draw any far-reaching conclusions and urge everyone to refuse to travel to the sea. Traveling is one of those things that is very dear to me. I am glad that my husband supports me in this and works hard all year so that our family can enjoy the warm sea and the gentle sun for a while.
Therefore, I would like to wish all the most long-term vacations and health!
Do you think it is useful to change the climatic conditions of a small child?