The first time after the birth of the baby, parents do not really think about toys for the child, since he doesn't need much. Basically, these are various rattles, soft cubes, a module above the crib, etc. But, the older the child becomes, the harder it is to guess what can entice your child.
I think many were in a situation where you buy toys for your child, and he is only interested in them for the first few minutes, and then they are just not interested in him. From time to time you begin to regret the money spent, and the main thing is that the child is again not busy with anything. By the age of two or three, each baby already has enough toys and another question arises: What to buy. After all, he already has everything. . To make life easier for other parents, I decided to write a review of toys that were favorites for the entire last year of my three year old child.
1. Book-game Shapes and colors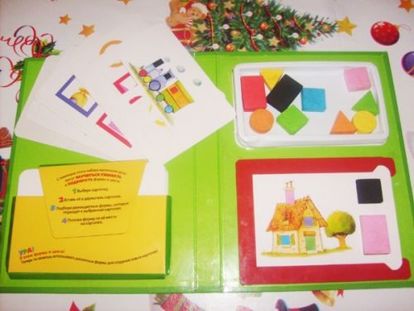 Forms and colors – this is just one of the first things we are starting to teach our baby. The meaning of the book is that in each card a place is cut out in order to enclose this or that figure in it. The card is installed in a special holder, which is very convenient. All cards are very bright and with additional images. In addition, they have different degrees of complexity. Of course, it is necessary to study this book with the child, since there are small details in it, and it will be difficult for the child to install the card.
2. My first cubes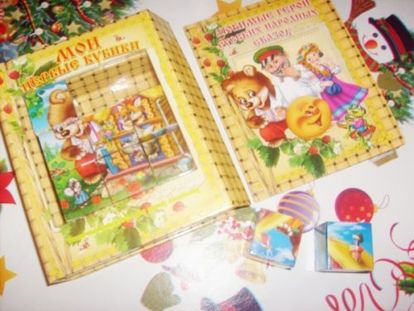 This is a box in which there are cubes that are assembled into a picture like a puzzle. Each picture is an image of fairy tales known to all of us: Teremok, Kolobok, Masha and the bear, Kurochka ryaba, Sister Alyonushka and brother Ivanushka, By the dictates.
3. Wooden toys
Wooden toys are the best to date. First, they are durable, and secondly, made from natural material.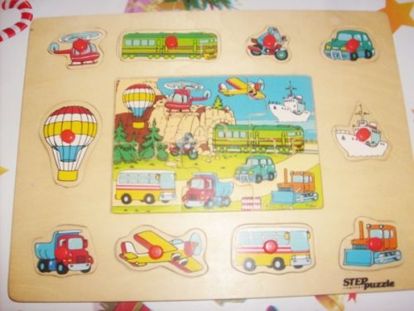 How many I did not buy others puzzle, with them, or did my son finish, or they were scattered throughout the apartment. The best were wooden puzzles. They can not be broken, they are quite easy to find and they retain their appearance for a long time. The child plays and plays them. At the same time there is an opportunity, both to collect one picture as a whole, and to place individual elements in their places.
Wooden designer Farm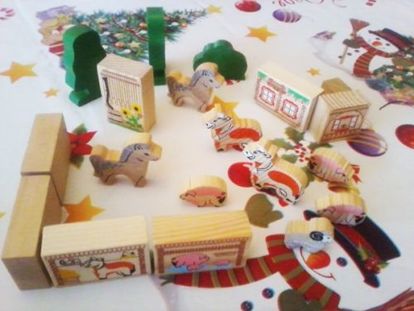 I listed almost all the advantages above, but here I also want to point out that one can fantasize infinitely with a child on this topic.
4. Entertaining lessons for kids. Magic stencils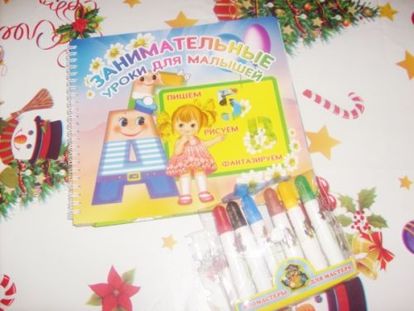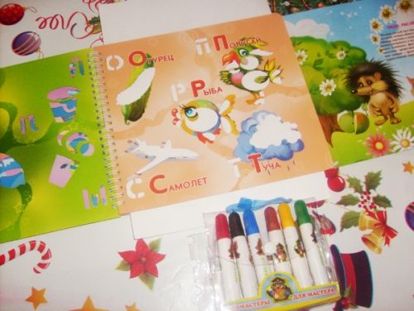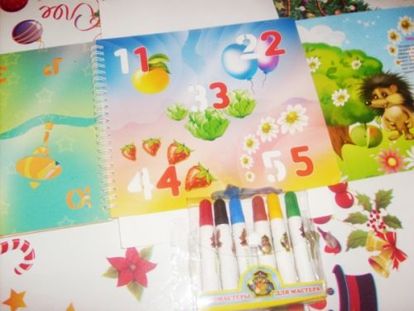 This book enables the child to get acquainted with numbers, letters, geometric shapes and other objects, through the use of stencils and colored markers.
5. Toys for motor development Large mosaic.
With its help, you can not only develop motor skills, but also learn colors.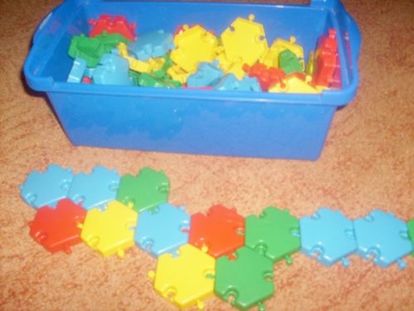 Designer Lego Duplo.
Duplo, because this series is intended for ages 2-3 years. It does not have very small details, but at the same time, this designer is not very sophisticated and the child can play it alone.