I do not know about you, but in our area there are a lot of children's developmental centers. Moreover, despite the crisis in the economy, even new ones appear. And this is not surprising – there is always demand, because children do not cease to be born.
My daughter and I were in almost all the centers – most of them celebrated birthdays (we or friends), some attended trial classes, and I work in one center.
I would like to note that the attendance of developmental activities is not cheap now, so parents are absolutely right that they require the highest quality of services provided by the center. But how to make a choice? I hope my article will help you with this.
This is one of the main indicators of a decent institution. Especially if there are always children in the room. And given the fact that children's centers are mainly visited by children from 2 to 7 years old, the risk of getting something bad is very great. By the way, the same flu virus lives fine in the dust of days 5–7.
Feel free to see for yourself that the room is clean, run your hand over the windowsills and look in the toilet. After all, it is about your child, what can be constraints.
Check with staff how often wet cleaning is carried out, what disinfection methods are used and whether children's health is monitored. In many centers, rooms are treated daily with a quartz lamp; in others, ordinary household chemicals are used.
A good sign – the presence of interchangeable shoes. In our country, for example, even parents (although they expect children in cabinets) cannot be without shoe covers. In the summer, some people take off their shoes and try to go barefoot, but this is also prohibited.
Learning materials and toys
No less important is the cleanliness of toys. Of course, it is impossible to disinfect them daily, but they must be kept clean. By the way, stuffed toys in our center are prohibited – they collect dust too well. But the desks, bedding and even magnets are washed regularly.
If the center claims a high level (with appropriate prices), then the materials in it must be appropriate. No sticks of pencils and scraps of paper, Soviet toys or toys from the series brought from the house unnecessary.
Health Monitoring
Make sure there is a first aid kit in the center with first aid equipment. After all, these are children, you can expect anything from them.
By the way, the staff who works with children should have sanitary books.
In addition, it is stipulated in advance (orally or documented) that children with signs of disease (snot, rash, fever, etc.) are not allowed to practice. Moreover, the decision on this takes the teacher.
It is perfectly normal if you attend classes. Check with the teacher in advance where you should be and agree with the child so that he does not pay attention to you. For example, the mother of one of my students constantly attends lessons with the goal of doing the same thing with her daughter at home.
For kids, the presence of parents is very important, adaptation should be gradual, and even in unfamiliar surroundings, a baby without a mother may feel uncomfortable.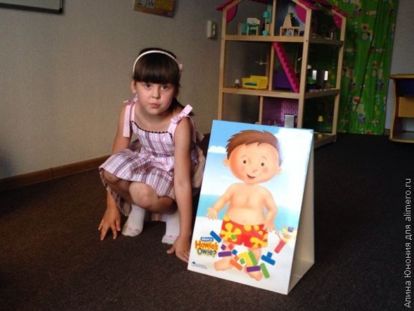 Often conflicts arise due to absenteeism. Again, this should be negotiated in advance. For example, my daughter's class in gymnastics does not affect the number of passes for tuition. And this is correct, because the teacher receives a fixed salary, and it is not in his interest to reduce it.
In my center, the situation is somewhat different. Provided that the parents have warned in advance about the absence and the reason is valid (and not bad weather), it is possible to attend extra classes for free. But of the two passes, only one is processed.
You should certainly clarify the possibility of payment in advance – usually in such cases, there is a good discount.
What criteria are you guided by when choosing a children's center for a child?