In the summer we spend a lot of time on the street. How to deal with developmental activities for a child, you don't want to waste time? However, on the other hand, I want my daughter to associate summer with rest, and not with routine exercises.
Even in the kindergarten, in which the daughter goes for half a day, in the summer of classes there was much less. Part of the reason is that temporary new recruits from other groups have appeared in our group, and I want to spend more time in the fresh air.
I am not going to completely exclude classes. We have to combine business with pleasure. Now we are just improving the technique of reading, and so often our walks, reading signs, posters and billboards.
Often I give my daughter responsible tasks, for example, to see how much a particular product in a store costs or read the inscription on the price tag.
In addition to images of animals and princesses, we periodically draw letters with numbers on asphalt. Sometimes children organize the baton – again, they sharpen writing skills when they write start, finish, names, etc.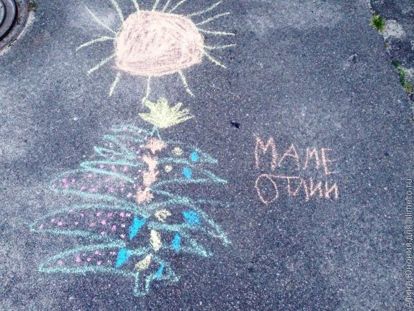 On our promenade there are a lot of cafes with summer areas, where you just want to sit down in the summer heat. Periodically, we and our girlfriends do it – we while away the time for a cup of tea or soft drinks.
For children, for such events, we sometimes take all kinds of developmental patterns, with words with game elements.
We try to spend time in the country profitably. Moreover, I do not want to go out of the house in the heat, the TV does not show all the channels, and there is almost no Internet. So there is nothing else left but to do according to the books that have been stored in advance: according to logic, the basics of mathematics and literacy.
Along the way, we also use available materials – we count bumps, perform mathematical operations with them. Yes, and the stories about the surrounding plant and animal world of the country perfectly develop the child no less than similar books.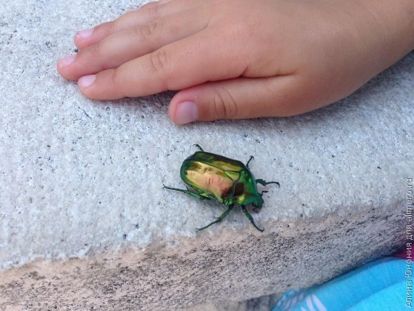 We took with us a few children's encyclopedias and our daughters really like to see live what she had only seen in pictures – plants, butterflies, beetles, snakes, hedgehogs, etc. After all, development is not only a letter and figures, but also information about what surrounds us.
In any case, I want to note that in the summer we have less study than at other times of the year. I really want my daughter's summer season to be associated with holidays, relaxation and pleasant pastime. Now, when it's warm and sunny outside, it will be much more useful to drive a few hours on a scooter than to write in boring copies.
And how do you develop a child in the summer?