We all sooner or later try on the role of parents. And I must say that not everyone is doing it equally well, despite the fact that each of us is trying to do everything possible so that the children grow up and become happy and successful adults.
Parents, by definition, should be people who instruct and educate, and we try to best fit this. However, unfortunately, real parents: wise, calm, ready to accept their child as he is, they manage to become far from many.
Mom, don't yell at me!
I often see how young moms behave inadequately with their babies. They do not just raise their voices, they just yell at their child if the child has done something wrong. From the outside, it looks just awful: a beautiful woman shouts at the little man as if he had done some unthinkable crime. But, in fact, so that the child does not, it hardly deserves to strain your vocal cords or even grab the strap.
Of course, sleepless nights and similar majestic charms can significantly shake the nervous system. I myself find that sometimes, instead of calmly turning to my daughter, I immediately begin to talk in a raised voice. It is especially annoying when you speak to her several times, and she simply does not hear you. And we, adults, need our every word to be performed right there and without question.
Put yourself in his place

However, there is one wonderful method to stop yelling and finally become your child's friend. Everything is very simple: every time when I am indignant at my daughter's behavior or act and is ready to burst into an angry tirade, I remember myself at her age. It may seem strange, but each of us has childhood memories so fresh in our memory that we can easily turn to them.
Recall that we were moved in a given situation, as we were offended when our parents regarded our deed incorrectly and even got it for us. And how bitterly to undergo undeserved, in your opinion, punishment, when you do not even explain what you actually did wrong. We all know that, don't we? So why, then, parents stubbornly attack the same rake and instead of establishing contact with their child, stubbornly erect stone walls, losing intimacy and acquiring the negative attitude of the closest person.
If you put yourself in the place of your baby, much will become clear. After all, children rarely want to really annoy us, most often all the troubles occur because of their inexperience and because they can not fully assess the situation. Remembering yourself in childhood, you will be able to understand what exactly prompted the child to do so.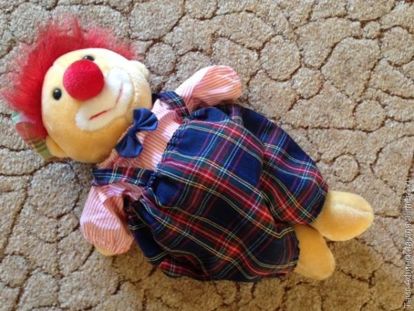 We're friends
I can say that this method of immersion in childhood, as I call it, is very helpful in establishing friendly and trusting relationships. And for me, for example, it is very important that for my daughter I was not just an adult mother and an experienced mother, but a true friend who always understands and helps and can be turned to in any situation.
I am not a supporter of the authoritarian rule of adults because I myself was once a child and I know very well that adults are also wrong, and that it hurts when you are punished for nothing.
I think that if every parent remembers himself in childhood, there will be no need for trips to various kinds of psychologists, endless trainings and consultations. In fact, we can all bring up our children in an atmosphere of love and understanding, the main thing is to want to descend from the height of our age and return our children's sensations again. It seems to me, it is not difficult at all.