In many kindergartens, the system of upbringing has not changed much in the past 30 years. All the same mode, universal equality and discipline.
Yes, I read about kindergartens, organized according to the principle of Montesorri, Orthodox canons, with a bias to certain disciplines. But, first, the cost of training in them is several times higher; secondly, most of them do not provide food (apparently, due to problems with the sanitary facility), and, as you know, I am not a supporter of fanaticism and indulgence.
I have already written about the regime in our garden. Here I will try to describe in general terms the principles of education in the institution that my daughter visits.
The teacher of my daughter once taught my elder brother, and that was about 30 years ago. I do not know whether she remembers him or not, but, of course, such a long work experience is immediately noticeable. For some reason, I immediately remembered a quotation from the series Real Guys: I don't like children? Yes, I worked 20 years in a children's colony !.
The main principle of our teacher is Discipline and order. Yes, she demands that children recognize her authority as an adult and educator. In our group, children do not run, do not rage. Its main arguments are: I decided so, therefore, it is correct and a 4-year-old child does not have the right to indicate what and how to do.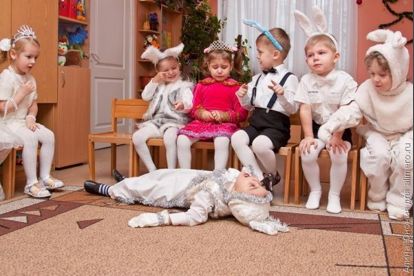 I completely rely on her experience and parenting methodology. I often observe the respect and love for her for her former graduates who often visit the group.
Our nanny plays the role of a good policeman, a good kind woman who, for a pitiful salary every morning from the other end of the city, avoiding crazy traffic jams, hurries to our children.
Often I pay attention to the kindergarten phrases and actions of my daughter. For example, in order not to wet the sleeves, they need to be rolled up, Things need to be folded and kept clean and in order, etc. This only pleases me.
At the beginning of the school year, the teacher said that the girls in the group only wear skirts and dresses. Upon reflection, I came to the conclusion that there is nothing wrong with that. Yes, our teacher draws the attention of parents to the absence of a girl's hairstyle or boy's haircut. Some mothers were outraged, they say, you suppress the child's individuality, but why doesn't my son have the right to walk with long hair ?!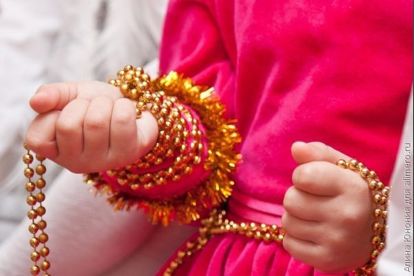 The question, of course, is controversial and smacks of the Soviet Union, when everyone was equal and wore uniform. I do not want to start a discussion, but in this case I am again on the side of the teacher, because I like the girl in a dress and pigtails more than the tomboy girl with disheveled hair and pants.
Kindergarten is a huge contribution to the ability of a child to socialize in a society like him. This is an early discipline and independence. Children who did not attend pre-school are much more difficult to adapt to schooling, which, unlike gardening, is impossible to pass.
A visit to the kindergarten fully ensures the development of the preschooler's personality, prepares him for a new social quality. It also forms the child's perception of the micro-society (family, kindergarten group) and himself in it, which lays a solid foundation for the development and development of a full-fledged personality.