Who among you has not heard such a word – dysbacteriosis? Personally, I constantly on hearing. My two children were born with such a diagnosis, and all their health problems boiled down to him. Constipation – due to dysbiosis, diarrhea – from him, the indigestion of food is also attributed to him. Let's discuss what dysbacteriosis is.
It is generally believed that infants should not have dysbacteriosis, but mine had it. It is difficult for me to judge the older one because on the second day she was given an antibiotic because of a poor blood test (as they said), but the younger one didn't have anything, but we were tormented by the tummy specifically.
Still, delving into this situation, and looking at clever uncles on TV, I realized that dysbiosis is not a diagnosis, but a consequence of some illness, especially the gastrointestinal tract.
The causes of dysbiosis include
– long-term use of antibiotics
– frequent colds
– improper nutrition
– intestinal infections
– stress
– worms
Treatment of dysbiosis should be complex. It is advisable to pass stool tests for coprogram and microbiological stool culture, but additional research may be needed to identify a specific cause.
Dysbacteriosis treatment is a long process and can last up to 2 months, you must adhere to the following rules:
1. Eliminate alien intestinal flora. In extreme cases, antibiotics are also used.
2. Proper nutrition. Include in your diet a sufficient amount of fermented milk products and fiber, and minimize flour and sweet.
3. Restore the intestinal microflora using probiotics. At the moment, their choice is great, for example: laktovit, laktofiltrum, linex, bifi-forms, etc.
4. Of course, if possible, eliminate dyes and preservatives from food products. And more to be in the fresh air.
I'll tell you what helped my children. I gave probiotics a lot to the elder and stopped at lactovite. It was after him that we got better. I edited the food. Banned grandmothers stuffed with sweets and rolls, especially on an empty stomach. Passed through tantrums and quarrels with the grandmother, but now the child is accustomed that sweet after a meal.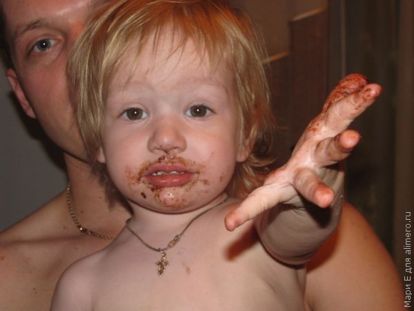 She herself began to ferment yogurts and kefir, and she gave them without fillers. We walked in any weather 2 times a day.
The younger case is worse, because she left her chest early and she is sick more often because of the older one and everything starts anew each time. I gave her enterosgel as a sorbent (white coal can be used) and creon for the pancreas, because the stool was liquid and the same lactovite.
This therapy gave a good result, but recently she had pneumonia and dysbacteriosis returned to us. And now, with new forces, we begin to fight with him.
How did you treat dysbacteriosis?