In my wonderful Soviet childhood there were only two types of dolls: domestic production and foreign ones. The Soviet were with the same curly hairstyles and absolutely round eyes, but foreign ones shone with smiles and fashionable clothes. Now that I have two daughters myself, my puppet outlook has expanded considerably. I generously share my experience with budding mothers of my daughters.
Once my grandmother gazed in horror at a busty beauty brought from Poland. And now, in my opinion, this is one of the most innocuous dolls. True, the Barbie of my childhood was blonde, she had a boyfriend Ken and a couple of small dolls, whether sisters or children … Today Barbie's varieties are such that you can get lost in it.
If you give Barbie a redhead and claim that it is the original, do not rush to blame the seller for fraud. The fact is that during its existence, Barbie has acquired a bunch of relatives and friends. And then there are Barbie with a model body, collectible Barbie, articulated, Barbie movie stars, Barbie princesses …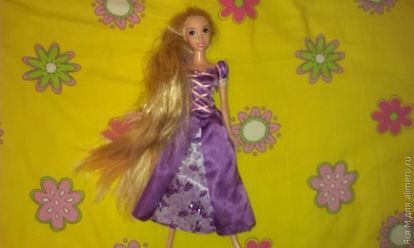 How to distinguish the real from the fake? In fact, you should not be intimidated by the fact that Barbie is made in Indonesia or the Philippines. Original dolls in the United States have never been produced. But real girls always have Mattel on the back and on the back.
Seeing this doll for the first time, I was, to say the least, surprised. A huge head hung on the body … all the same Barbie. As it turned out, these dolls imitate the somewhat angular structure of the body of a teenager. Another remarkable detail: the dolls do not have feet, but there are removable shoes, which, unlike Barbie's shoes, are not lost.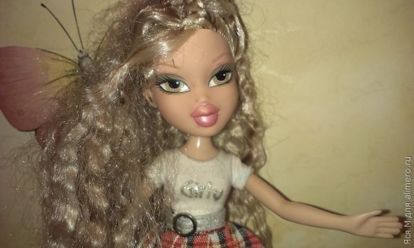 Bratz fake as often as Barbie. The distinguishing sign is again the inscription of the manufacturer MGA Engraved on the back of the head.
Another very popular doll today. It appeared much later than the old Barbie and teenager Bratz. Distinctive features of this little doll: removable (no, not feet!) Wig, plastic, not painted eyes and hinged body. In principle, the doll is pretty, especially captivating her look.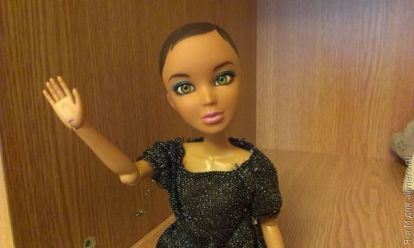 Moxy reminds me of Brats, as Google said, for good reason! These dolls were really released as a replacement for Bratz by the same company MGA Entertainment. The differences are still there: natural, rather than painted cilia, wardrobe and accessories thought out to the smallest detail.
Think that's all? No, this is just the tip of the iceberg. On the eve of the next holiday, my eldest daughter calls me more and more new names of fashion dolls, which I still have to figure out. Monster High, Lalalupsi, Momoko … But there is still a younger one, which, fortunately, has not yet pronounced difficult names … And what do your girls play?