For the first time I thought about the need for a pharmacy vitamins for a child during pregnancy. In the antenatal clinic the district police discharged them to almost everyone. But the doctor, with whom I was registered, did not do that. She said that there was no sense from them anyway, so there is nothing to take.
I myself periodically drink some vitamins. That complex supplements for vision, then aevit, then some other dietary supplements. I can not say that I am a fan, but I take a course 2-3 times a year.
When my child was 2 years old and he started going to kindergarten, I decided to buy multivitamins for him too. Naturally, suitable for his age, in a sweet syrup. He loved them very much, asked to pour them himself, and even waited when it was time for taking vitamins.
Then I gave him another multivitamin a couple of times the course. Mostly in the offseason, when the risk of catching a virus or catching a cold is especially great. Ascorbinka in pills, we drink the whole family from time to time all year round. I immediately buy packages of 10, everyone likes them.
Husband is against, and I am for
My husband is an opponent of pharmacy vitamins. He says that they are synthetic and have no benefit from them. To be honest, I do not agree at all. If this is the case, then there is very little benefit for those fruits and vegetables that reach us.
Given the fact that we live in the north and our summer is disgustingly short, fresh vitamins are only a couple of months a year. I am already silent about any GMO and chemical fertilizers. You buy grapes or peaches and you do not know whether to expect any benefit from them or quite the opposite.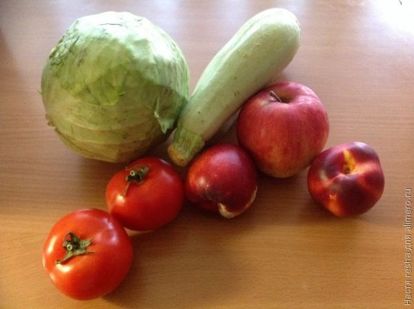 Can you imagine how much you need to eat carrots to get a daily dose of vitamin A, for example? I do not eat so much, honestly. Daily dose of vitamin C – 15 oranges. Even in the midst of the New Year, I will not be able to do so much in a day.
My doubts with me
If the body needs help, to support the immune system, especially in spring or winter, I do not see anything terrible in doing this with the help of pharmaceutical vitamins. Another question is that it is rather difficult to find something that suits a particular organism. Moreover, childish. Yes, and a possible allergy has not been canceled. I know cases when a child of my friend himself turned red for two spoons of multivitamin syrup, like that carrot.
Another question for thought – the ubiquitous fake. At best, such drugs can be empty, and they can hurt.
Again, it is extremely difficult to determine which vitamins and minerals your child lacks. I do not think that such analyzes are performed in our polyclinic.
In general, the question of whether children need vitamins from the pharmacy is still open for me. Over the years I have learned to listen to my body and I feel if I need to support it with some kind of drugs. But with the child has not yet learned. Maybe you, super moms, will advise me something? What vitamins do you give to kids, if you give, of course?