The beach season is in full swing, and today I would like to discuss a topic that is relevant for many parents – does a child need a special bathing suit or is it just another promotional move for children's clothing manufacturers?
To be honest, I don't have any kind of a completely naked baby on the beach. Firstly, it is unhygienic – there are a lot of sand, small stones and other debris around. We do not sit bare ass on the ground, right?
Secondly, up to one and a half or two years, children are not always able to control themselves in terms of the toilet. Although they say that the baby does not smell, but it seems to me that nobody can pollute the reservoirs and the surrounding areas.
Yes, it can be hot in a diaper, but there are special bathing shorts for babies who do not soar and perform the function of a diaper.
The need for sunscreens is obvious, but it is believed that it is worthwhile to additionally protect the delicate skin of the child from ultraviolet radiation and with the help of clothes. For the followers of this theory, there are special children's swimsuits that cover large areas – in the form of a T-shirt and shorts.
I have a daughter, and I consider it necessary to protect her breast, even if the baby's mammary glands are not yet formed, but they do exist.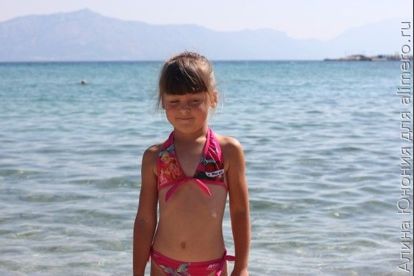 In addition, clothing is a function and mechanical – this is protection from sand, pebbles and other debris.
As they say in the famous joke, well, first of all, it is beautiful. Personally, I like kids in bright swimsuits and swimming trunks like a lot more than those who swim in regular shorts. Plus, swimsuits dry out much faster.
An important role is played by the desire of children to imitate adults. Not only what girl will stand in front of an adult swimsuit, especially if it shows your favorite characters.
Yes, the time is now such that there are no guarantees that my naked child will not become the object of fantasies of some uncle from a nearby deck chair. The swimsuit, of course, is not a bathrobe, but everything that is needed is covered perfectly.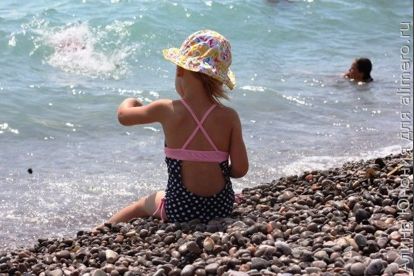 I believe that a child of preschool age needs at least melting. Maybe these are my personal troubles and prejudices, but from an early age I want to instill in my daughter certain preferences in dress and taste. If we go to the beach, then we need special clothes for this.
Yes, and children are now somehow started to grow up earlier, and often you can see rounded forms in girls 8-9 years old, who still carefree running around in panties.
Do you think a child needs a swimsuit?