Since childhood, I had a thought in my memory: children must be punished so that they do not sit on the neck. Children do not obey, play pranks, one way out – punishment.
The most common ways of punishment are slaps on the pope and cry. I'll try to figure them out.
Flip flops
One of the easiest ways for parents to punish and one of the worst for a child. I was not beaten at all as a child. I remember, only once, for some reason, my mother spanked my sister and me.
Surprisingly, I didn't remember what such a punishment was for, but I remember the fact. And although mom never touched us anymore, every time I looked at her with great disbelief: what if mom would react to this prank with a smash?
When I became a mother myself, I began to notice the desire to spank my daughter. It doesn't do what I want, I'm angry and even used spanking several times.
And recently, I was struck by the words of one mother of many children: When I hear that a child is beaten in a year, I think what will they do with it later? At 5 years old, at 10, at 15?
These words made me think. Indeed, if the child does not begin to negotiate from an early age, then what will happen next? And yet, if you honestly admit to yourself, we slap children, because it is easiest to achieve what you want and release your own anger. Or rather, we spank because of our own nerves.
Scream
From some mummies, I hear that beating a child is not humane, but at the same time they SO scream at children, which even makes me uncomfortable.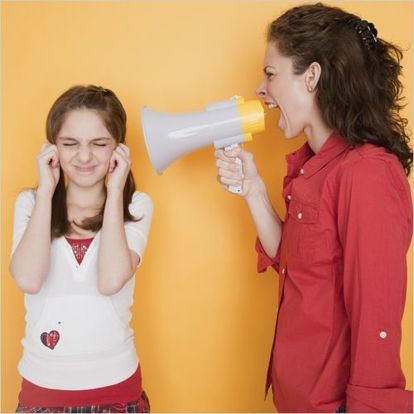 My dad practiced the scream. Yelled – the kids were silent. What else is needed? But after all, all the words are stored in the memory … They do not pass without a trace of insult, especially since their own dear person speaks them.
It is also important that over time the child can answer that way himself. I remember my brother at the age of 16-18 in response to the cry of his father, too, began to yell at him. Is this a normal intimate relationship?
But my father proudly said that he never beat us. As for me, it is not enough not to beat the child, it is necessary and not to shout at him.
Although it is difficult. Again, it is very easy to shout at the child – and you can throw off your anger and rein in the child. But is this upbringing, isn't trust lost?
What to punish?
Recalling my childhood, I can say that, probably, until adolescence, I did not do anything to spite my parents. I think kids have no pampering at all. Their actions can seem like a pledge only to adults who already know perfectly well what can and cannot be done.
Does the child throw toys into the toilet? And why did Mom open the door to the toilet, why didn't she warn that the toilet was not the best place for toys? The child broke her mother's favorite cup – and why did she even get to him?
All these are mistakes of the parents. Agree, it is much easier to say that a child is spoiled than to change his behavior and recognize his own imperfection.
I'm still in thought. Rather, I already understood for myself that it is not necessary to punish a child. This does not mean that the baby can sit on the neck of the parents. No, you need to learn to negotiate with him. And first of all you need to take care of yourself, your nerves.