The older my children become, the more clearly I understand that they all catch on the fly. And if they grab it, then not everything can be said. There are topics that are categorically not discussed in my family with children!
Recently, the eldest son came home from school and said that he would not be friends with Kolya, because he is as stupid as his father. And if a stupid dad, then a son is stupid – that was his conclusion.
To my surprise, there was no limit. To the question: Where did you get this from?, – the son answered that his teacher expressed it this way.
We will not now talk about the methods of pedagogical education, but this situation has convinced me once again that it is not worth while with children to say offending and compromising phrases about other people.
So what should not talk with children?
1. I do not speak about the methods of education and the process of punishment with children.
Sometimes my husband and I have differences. But we restrain ourselves and do not allow children to attend our conversations. This is the moment when there is a clear distinction between an adult and a child.
It is better to wait for the moment when the child is not around and calmly talk to her spouse.
2 Moments of personal conversations. Sometimes there is confusion when children hear phrases that are incomprehensible to them from adult life. These are themes of sex, alcohol, obscene words.
Such vocabulary is not for children's ears. Therefore, if you want to express yourself, wait for the night until the children go to bed.
3 Money. Money is a sensitive and cautious topic. Here it is necessary to clearly understand that children need to learn how to use them, but at the same time parents should not talk about bribes, loans, loans, debts. Let the children learn to live right!
four.Do not discuss other people. Once the daughter said that neighbor Masha is worse than her, because she does not have such a beautiful dress. This once again proves that from a young age children tend to compare, they notice everything very sharply.
In order not to further develop their thinking in a comparative form, I do not talk about bad neighbors, stupid friends and worthless teachers.
But, unfortunately, I cannot protect a child from necessary and unnecessary information. She goes from everywhere. In school, shops, kindergartens. Everywhere you can hear nonsense, lies and slander.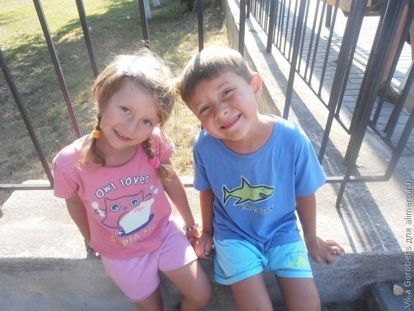 Parents task not only to protect the child from negative information, but also to teach him to filter what he heard, to sift the truth, to skip what is unnecessary, but to catch the main thing, the good, the eternal.
And what are you not talking about with children?