One time, an appointment came to me, as a psychologist, with mom and son Maxim, four years old. By the way, I deal only with special children, those who have some limited possibilities of this or that plan.
The conversation began with the fact that this woman's complaints and remarks about her child spilled out over me. And he does not obey, and refuses from chess, and the ball does not want to catch. I will say right away that this dialogue was more like a monologue, I did not have time to say anything. I had to ask this mommy to go out and chat with the child without her.
Psychological examination revealed a pronounced violation of the autistic spectrum in the boy, which was confirmed when viewing his medical record. Those. the boy was diagnosed with mild autism.
The child's symptoms were smoothed out, he looked into his eyes, i.e. outwardly looked quite normal. There were problems in behavior, some developmental lag. But the lag was very specific.
It turned out that the boy was already reading at a speed of almost a hundred words per minute. And it is four years old. He constantly drew schemes of his future rocket for space exploration. But he didn't even try to dress himself, he also refused to keep the spoon.
I told all this in order to make it clear that the child does not always disobey because of his character or spoiled. Very often the child's disobedience is due to the over-ambition of the parents. This is why a small autistic child has chess and basketball, if he hasn't yet learned to hold a spoon.
Instead of praising the boy for excellent reading, supporting him and trying to bring him out of the closed world in any way, this mother wanted to see in her child a professor of exact sciences, a chess player and an ideal athlete.
All these exaggerated demands led to disobedience to children. Those. the child, therefore, tried to refuse, to disagree with the onslaught.
It must be remembered that your child does not have to be successful in the areas you have chosen for him. Every man is brilliant, he just needs to find exactly the area in which he can open up.
I always in such cases cite the statement of Albert Einstein: We are all geniuses. But if you judge a fish by its ability to climb a tree, it will live its whole life, considering itself a fool.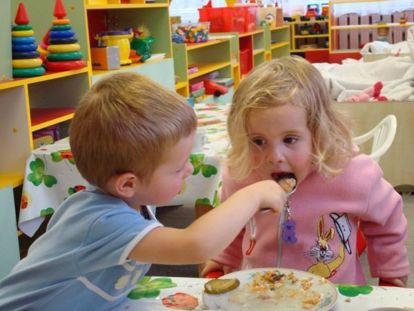 I still work with this family. There are shifts, but not very big so far. Mom turned to an adult psychologist and is now actively engaged in treatment. And Maxim eats with a spoon, while very slowly, but by himself.