… I would like to appeal this appeal to parents who invite animators to a children's holiday.
A child who sincerely believes in miracles and fairy-tale heroes must be protected from disappointment. And it will surely come if, after the holiday, the above-named hero appears in the form of … a simple person.
About the miraculous power of fantasy
Collaboration with an event-agency (I wrote about this earlier) replenished my piggy bank of experience and impressions. Fairies, pirates, Indians, clowns – in which only images we did not appear before the kids! Most often, children understood that invited artists had come to them, but the little ones believed in fairy-tale heroes.
Girls under 6 years old, for example, come to be delighted with fairies. They ask questions, strive to touch the bows on the skirt, the magic wand, the wings, the crown.
– Can you fulfill the desire?
– Do you have a real magic wand?
– Fairy, fairy, and I want to see how you fly!
I try to improvise, so as not to disappoint the kids. I tell you that all desires will be fulfilled. But! Magic spells do not work for harmful and greedy children.
When asked to fly, I answer something like this:
– To hover above the ground, you need to pronounce the magic words. The spell should not be heard by people, otherwise it will lose its power. We – the good fairies – are kids in a dream. Want to see our flight? Falling asleep, imagine a meeting with a fairy – and the wish will come true!
The kids listen, nod and do not back away from me a single step.
From fun to hysterics …
Contests are held, gifts are handed out, rhymes are told, congratulations sounded – it's time to say goodbye. After that, we leave for the dressing room. Children do not want to let go of their favorite characters. Let the fairy stay – and that's it!
At this stage, you can tell about the next meeting (as soon as, and immediately), fulfillment of desires and the urgent need to work wonders in the far corners of the planet. Children are not bad distracted by chocolate fountains or soap bubbles. Alas, animators sometimes fail to manage to collect props and quietly leave the place of celebration.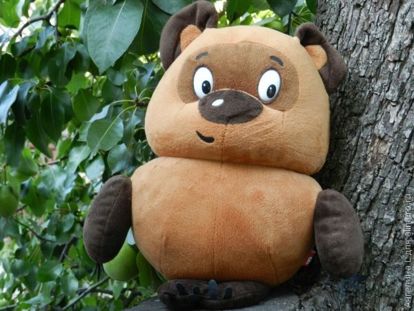 We ask parents to make sure that the little ones do not approach our improvised dressing room. What kind of fun can there be if the child sees that the favorite fairy turned out to be a disguised actress? Unfortunately, parents do not always strive to keep the faith of the little ones in a good fairy tale. Not only that, with children, some customers even donate money to animators.
"You're a fake fairy."
All … Why were these contests, tales of magic, promises necessary? Fairy after all not-us-that-I-schA-I!
Dear Parents! You need a minimum of your efforts and attention in order to collect and care artists went unnoticed. When arranging a holiday for small birthday people, try to keep secret the backstage of a fairy-tale action.