I look at my guys and think whether to indulge them? For me, this topic today is full of contradictions. Any sane person will answer that you need to pamper children, but in moderation. But where is she, that same measure, that clear line that you shouldn't cross?
I decided to interview friends, experienced acquaintances and moms in the yard. Probably, I looked like a journalist who interviews them or leads a survey for a local magazine. So I felt myself. But this is a personal matter. I'm just wondering to what extent other kids pamper?
Many friends answered that they pamper their children, but in moderation. This means that candy in moderation, games, gifts, too. We must adhere to the golden mean, everything is reasonable. The degree is difficult to determine.
As for me, it is worth looking at the child. If he perceives gifts and sweets normally, it is difficult to spoil him. But when children demand something, they make expensive orders and do not attach any importance to it, then you need to be careful.
Communicating with moms, I returned mentally to my childhood. And to answer my questions about self-indulgence, I decided to remember myself small. What was my childhood like? What spoiled me? My parents spoiled me to the best of my ability. I remember Grandma bought me a skirt, and then it was so nice to me! There was also ice cream, all kinds of sweets, a park, toys.
Most mothers pamper kids. They buy toys, drive to attractions, to the theater, cinema, park. The child should not feel slighted, deprived of something. He should be happy, remembering his childhood with a smile on his lips, and not with annoyance that they did not buy him something or did not pay attention.
Mistakes of parents in pampering
Every sensible mother or father wants their child to be happy. No doubt about it. But the question arises: what is the meaning of the word happy? Here it is necessary to separate 2 concepts – love and self-indulgence.
The love of parents, as for me, is a sensitive understanding of the true needs of their children. It is difficult to spoil a child with attention, affection, something important for his development and psychological well-being. And self-indulgence is something redundant, optional, but possible.
Mistake number 1. Fear to spoil the child
If we talk about kids, then at the age of 1-2 years they really need bodily contact with their parents. Mother should be a source of love, warmth, attention. And for some reason at this age, many mothers are trying to leave the child itself. I am also one of them.
I always have some household chores in my head. Eternal laundry-ironing-cooking-cleaning. And so on a daily basis. But there must be a baby in the first place. Work, it is not going anywhere, and the child here and now, requires attention and love.
I understand this is a false error. You can not spoil the crumbs with his presence, especially since he is so eager for him! You know, I was convinced of this myself! When children lack communication, they grow insecure with a lot of personal problems.


Error number 2. Indulging a child
I know from my daughter that in 3-4 years self-indulgence takes on a different shade. My daughter knows no boundaries, does not understand how it is, when there is no money or there is not enough money for what she wants. However, she knows that I do not always allow her everything. It all depends on her behavior, ability to behave.
I have noticed that if the child is allowed everything, then he grows up as a despotic and selfish person. Thinking only about himself and his interests, he cannot be happy. Sooner or later, egoists are faced with the fact that other people are not going to adapt to it and its whims. From this they become disoriented and infantile.
Mistake number 3. Cultivating gifts
As for me, this is the most common mistake. How much I heard about her and saw in my life! This type: Behave yourself, otherwise you will not see a laptop, a fashionable phone, a transformer or a doll. It would be nice to use a new toy or entertainment as a reward for some good deed, achievement. For example, you can promise a trip to a cafe in exchange for an excellent Math control.
But when children are showered with expensive gifts, huge teddy bears or pink hares, in exchange for attention, this is not correct. So parents are trying to compensate for the marriage of love and affection. But the true needs of the baby are your sincere feelings that you can neither buy nor sell. They are priceless and they are always near you, in your heart.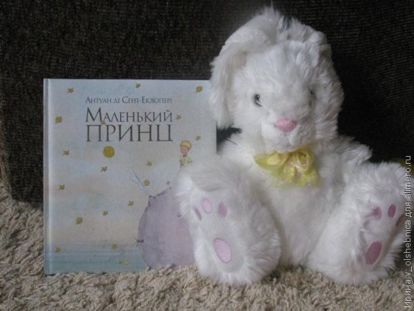 I believe that children need to indulge. And with age it is not connected absolutely. After all, even an adult for his parents remains a child. And at 20, 30, 40 years old I want love, attention, caress. And at this age, indulgence will not spoil. The famous Saint-Exupery was also asked whether to indulge children? To which he replied: Certainly, indulge! It is not known, what tests prepared their lives!
Do you think you need to spoil the children, and how? I am interested in your opinion!