Hello! Goodbye! Thank! Excuse me, please! These and many other similar expressions are characteristic of polite, well-educated people. Probably, each mother tries to explain to her child that it is necessary to greet at a meeting, say goodbye at parting, thank and apologize in some situations.
It would seem that all this is natural, and should not cause any difficulties. You just need to explain to the child when to use certain expressions, talk about their meaning, and then everything will turn out automatically as we do in adults.
In fact, everything was not so simple. We, at least, had some problems related to the fact that we taught our daughter to say hello.

Problem one

When we explained to Katya that it was necessary to say hello when meeting a person I knew, my daughter took it normally and began to greet her. However, I told her that the greeting should be mutual, and it is very impolite not to answer if someone greeted you.
There is a bench near our entrance, and local grandmothers always gather on it. It's naturally natural for me to say hello, passing by them. And I absolutely do not pay attention to the fact that they do not always greet in response.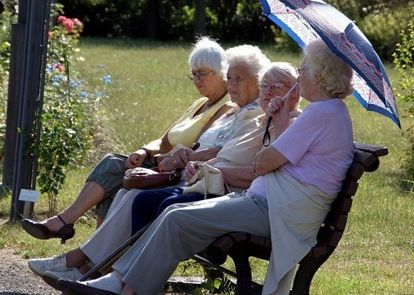 For Kati, this has become a problem! She greeted her grandmothers-neighbors, and they, busy with their conversations, did not answer her. I explain to my daughter that the grandmothers simply did not hear, because they are old.
The next time Katyushka greets them very loudly, some of them respond to her. Daughter happy. It would seem that everything was fine. Not here it was! Once again, when Katya greeted loudly, one of the grandmothers made her a remark that it was not good to interrupt the elders when they were talking!
It must be said that Katyusha reacts painfully to the comments of outsiders, and when they are unfair (from her point of view), this is a whole tragedy! The husband intervened in the situation, saying that it is not necessary to greet the grandmothers at the doorway at all, because, in fact, they are not our friends. He himself, by the way, practically does not greet them.
Katyushka calmed down, stopped greeting the grandmothers at the entrance. Once, when I was returning home from work, my grandmothers were sitting at the door again. Throwing hello to them on duty, I wanted to pass by, but one literally stopped me by the hand.
You yourself are polite, well-mannered, always say hello to us, but why didn't you teach your daughter? – I began to pronounce one of them. Your Katyushka passes by, and she never even says hello! – echoed the other.
Actually, I am quite a reserved person, but then it cost me a huge effort to restrain myself and not be rude to them! The fact is that I perfectly see other kids who generally run by without even thinking about greeting the grandmothers. And the grandmothers are not trying to educate the parents of these kids. And here it is not enough that we barely reassured our daughter, so they also decided to take on me!
I understand that it is useless to talk with these grandmothers, they do not want to be rude either, I don't know what to do. She only noticed that after this incident, she herself stopped to greet them (just the language does not turn!)

Problem two

Once we walked with the whole family in the park. One of our friends called us and said that he wanted to discuss something. We invited him to the park.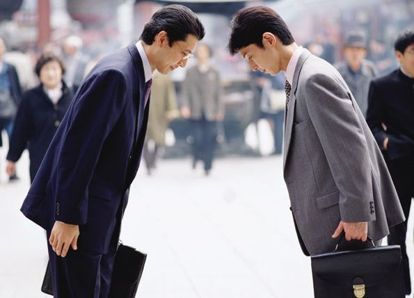 My husband and I sat on a bench, and Katyusha played on the playground with other kids. Our friend (let's call him Dima) knew Katyushka, and she didn't. Dimka we saw from afar. He walked over to Katyusha, said something to her, took her hand, and together they came to us.
I just threw the heat! As a daughter so simply spoke, and then went with a stranger! She was still very small at that time, we did not let her go anywhere alone, but nevertheless we already explained that it was impossible to talk to strangers.
I asked Dima how he managed to talk to Katyushka. It's very simple, – he answered. – I just greeted her!
When I asked Kate why she spoke to a stranger, she replied that he greeted her and she, as a polite girl, had to respond to his greeting!
The child had to solve a dilemma: not to talk to a stranger or respond to his greeting. Katya chose to remain polite.
So it turns out that, teaching the child the need to greet, it is necessary to stipulate so many additional conditions that even an adult does not understand everything at once! My husband and I decided that for the time being we would not force Katyushka to greet, unless she herself expressed such a desire. After all, we already told her about the basics of greeting.
And what do you think about this? Did you have similar problems?