I really like books. I try to instill this love in my children from an early age. At home we have a lot of literature – almost a whole library, which we often replenish with novelties.
As you know, the book is a source of knowledge, with which you can lay a solid foundation for the erection of walls. In this I try to help my children, especially since they themselves are actively showing interest in everything that surrounds them. Need to act!
Our library has books of various subjects. I divided them into categories: arithmetic, reading, natural history, logic, drawing, etc. This approach facilitates the search for the right book and disciplines the child, accustomed to order on the bookshelf. Another plus is that one can easily trace which literature is in store and which one needs to be purchased.
The difference in age between my offspring is quite large, my son turned 6 years old, and my daughter – 8 months. At such an early age, she is actively showing interest in books with bright pictures. For her, I buy cardboard books, they are stronger and more attractive.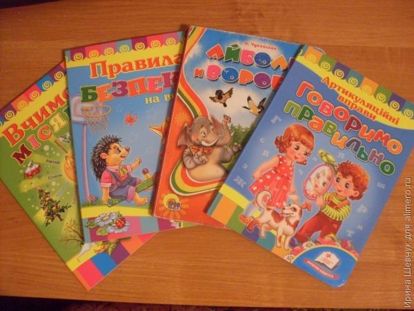 The baby listens with pleasure to poems, tales and stories, especially in the performance of the elder brother. The son reads still weakly, but he does it with pleasure. When he has no desire for classes, he has to be stimulated (with a cartoon, playing on a smartphone, sweets). It works flawlessly!
I do not want to buy waste paper. I have a whole stack of books collecting dust, my son did not like them. That lie, waiting in the wings. Maybe my daughter will like it when she grows up.
Before I buy a new book, I ask myself questions:
1. Does she take a child?
2. Will it have bright pictures and clear text?
3. Do I have a similar book in my library?
4. Is it not great value?
Here is our last purchase: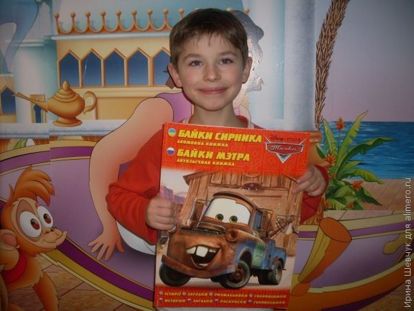 In this book, not only interesting stories (printed in large print, which is convenient for reading), but also exciting tasks for attention, logic, and thinking.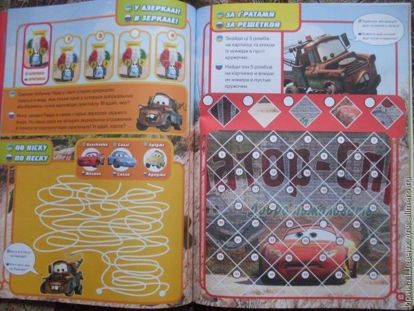 The book pleased the main characters, they are from a favorite cartoon. The son even wore it in the kindergarten, instead of a toy. Children also liked the book from the group and they began to bring their own interesting books. The teachers were pleasantly surprised, because for a whole month the children, instead of the usual noise, screams and bustle, quietly looked at someone's new favorite book.
In September of this year, my son will go to the first class and I really hope that the desire to learn and learn something new will not disappear from him. And the knowledge base that I tried to give him will help to cope with difficulties.
And what do you think, is it possible to instill a love of knowledge through a book?