With the whims of a child, we all deal. But we solve this problem in different ways. I manage to solve differently with the same child. And recently I wondered: is it right? Maybe you should choose one strategy of behavior?
Whence thoughts
Questions have arisen with the last altercations. We came with guests who live literally across the road. It was dinner time, so I quickly went to cook it. The daughter took off her jacket, hat, found her pasochka near the hanger, which she takes to the street, and sat down to play.
Right at the doorstep in boots. My requests to change clothes were repelled by the murderous argument: Mom, I'm tired! I didn't have the mood to prove something – I was terribly hungry. What I did while the child was playing on the shoe mat.
When I was washing the dishes, my daughter finally took off her boots and went to wash her hands. I harshly stopped her attempt to take a plate of food: dinner time was over, now it's time to go outside for a walk. She handed a banana (after all, the most terrible when the child is hungry), and sent back to the corridor.
But after a while I caught myself thinking that there were moments when I, at all costs, demanded to obey the rules. Upon arrival, take off outerwear, wash your hands, change clothes and have a net to eat. After all, the discipline of the child must be taught.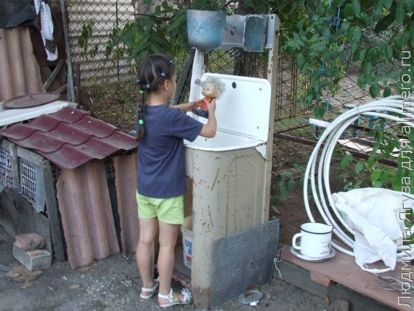 And this time I just didn't have the desire to insist on it, I didn't have the strength to show firmness. Is it correct? Does it not work that I am inconsistent in my demands, and therefore it is difficult for the child to orient himself, how to do the right thing?
At one time I constantly reminded my daughter of cleaning up the toys with me. Indeed, at six years old, she is already an adult girl and can clean herself up after herself. But she still throws the toys, where she finished playing with them, and then sadly throws up her hands: Clean – so long! It's all so much!
By the way, for two months I did not touch her toys, which evenly covered the floor of the nursery. Well, is there any sense for me to spend a couple of hours on cleaning when they will be irretrievably scattered over the next two?
Two months later (.), She suddenly decided to arrange a surprise for me and put almost everything in her bag for toys. There was not enough power for perfect purity, but now you can move around the room without fear of breaking your leg.
Now I am in doubt. Demand unconditional obedience from a child or suffer when he finally listens to you? Let it take a month, two, six months.